Amidst the cancellations of galas, fundraising events, and conferences, we continue to switch our focus to the online platform. This three part virtual event blog series will focus on the success of two virtual Pittsburgh events, showing examples as well as tips on planning your own.
It is important to remember that virtual functions can be just as successful as they would be in person. Likewise, virtual events call for the same amount of care and attention as in-person events. There remains a need to promote, engage, and prove successful results. Use the following tips as a guide to put your virtual event planning into action.
1. Pre-Event
Send Printed Invitations: With today's influx of emails, social posts and digital communications, a printed invitation will surely catch your guest's attention. It also serves as a physical reminder to RSVP and join in on the fun.

Design An Event Website: Guests can visit to get more information and RSVP.

Create An Agenda: This can be featured on the website and printed.

Post Social Media Content: It is important to build awareness and excitement for the event. Encourage people to share the posts on their pages as well. Facebook is a great platform for this because users are able to see when someone they follow takes interest in an event.

Prepare A Presentation: Coordinate the presentation for the event itself. Think about visuals that will appear on screen for speakers, pictures to present information to guests, or a slide showing how much money was raised.

Email Potential Guests: Send out emails to promote attendance and remind contacts to RSVP. Use contact lists from past years or expand your reach by purchasing email lists from AlphaGraphics.

Send Direct Mail: Add in a second round of direct mail to show how much their attendance would be appreciated and remind them that spots are still open.

Create Videos: Produce engaging videos for the audience to learn more about what to expect at the event. Feature these on the website as well.
2: Day Of The Event
Create that "wow" factor for attendees with a one-of-a-kind box to hold all the necessary items. Programs, thank you notes, snacks, branded swag...get creative, the sky is the limit!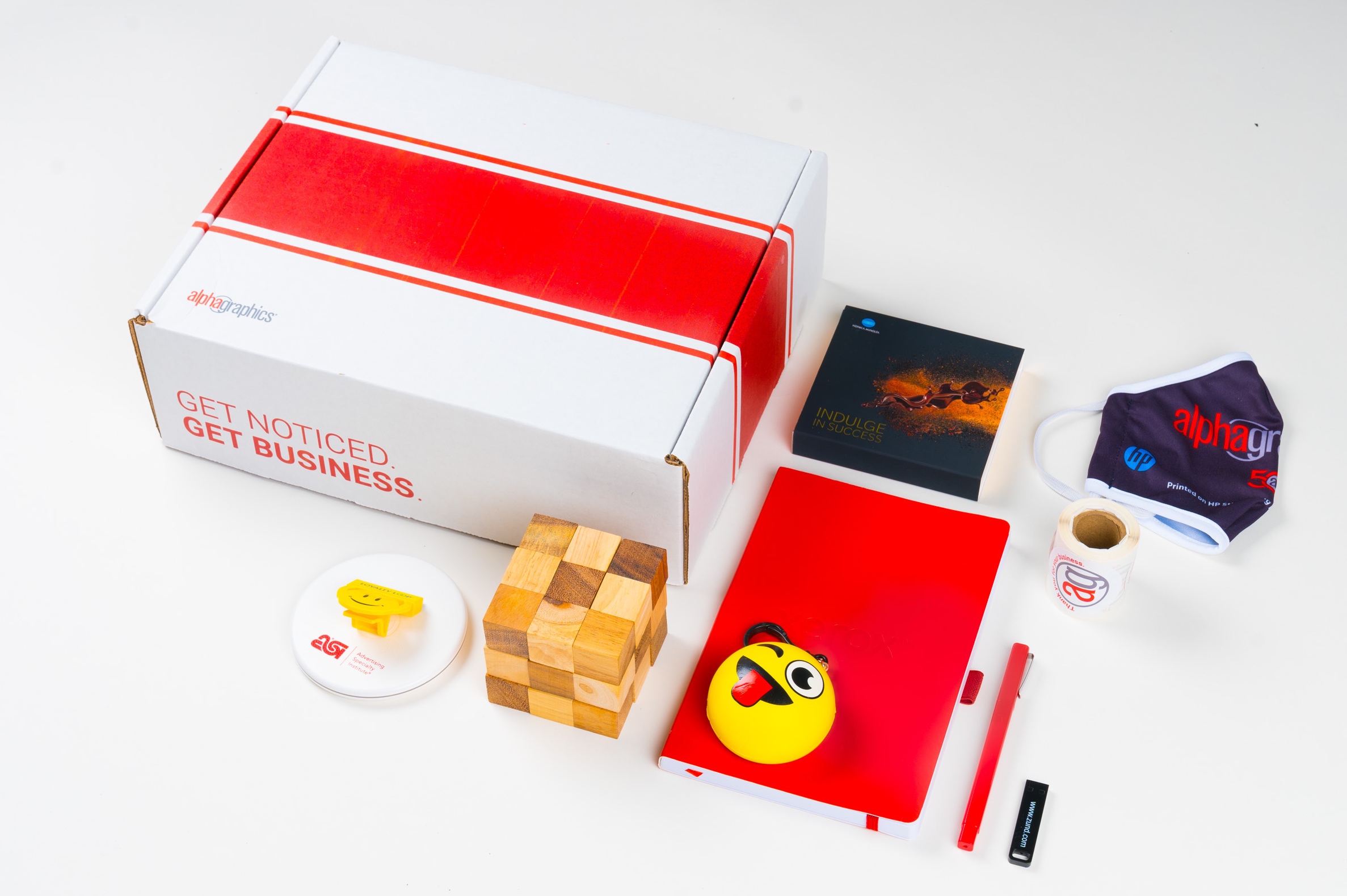 3: Post-Event
Soon after the function, send out an email to express gratitude.

Follow up with a feedback survey to hear about favorite aspects, what should be improved in the future, and if guests would participate again.

Create data sheets for your records including the number of guests expected versus attended, the results of the feedback surveys, and, in the case of a fundraiser, how much money was spent versus raised.
There is much to keep in mind when planning an event – virtual or not. Our team of experts is ready to work with you on turning that idea into a reality. We have printing, marketing, and design services available to help you from start to finish. Contact us to start talking about your next event idea!
Keep an eye out for the next post in our virtual events blog series as we showcase our partnership with Pittsburgh Parks Conservancy.
Published:
October 1, 2020