In our last virtual events post, Ways to Make Your Virtual Event a Hit!, we discussed best practices to make your event a success! Today, we are going to dive into a case study for a virtual event we recently supported with a few of our services — design, printing and mailing.
The annual PNC Pittsburgh Parks Conservancy Spring Hat Luncheon was just weeks away when the pandemic hit. Though temporarily postponed, Pittsburgh Parks Conservancy reimagined the event and turned it into a socially distant outdoor dining experience.
The Pittsburgh Parks Conservancy is a nonprofit organization that works to preserve parks and history in our Pittsburgh communities. The annual Hat Luncheon is the orgranization's largest fundraising event with 2020 marking its 22nd anniversary. This gathering takes place at a different Pittsburgh park each spring. As a fun new twist, the location of the 2020 event was left up to the attendees to select their favorite park. TK Event Studio worked with the Pittsburgh Parks Conservancy throughout the process to plan and make the event come to life. AlphaGraphics in the Cultural District provided the design, print, and mailing services for the invitations and other printed collateral.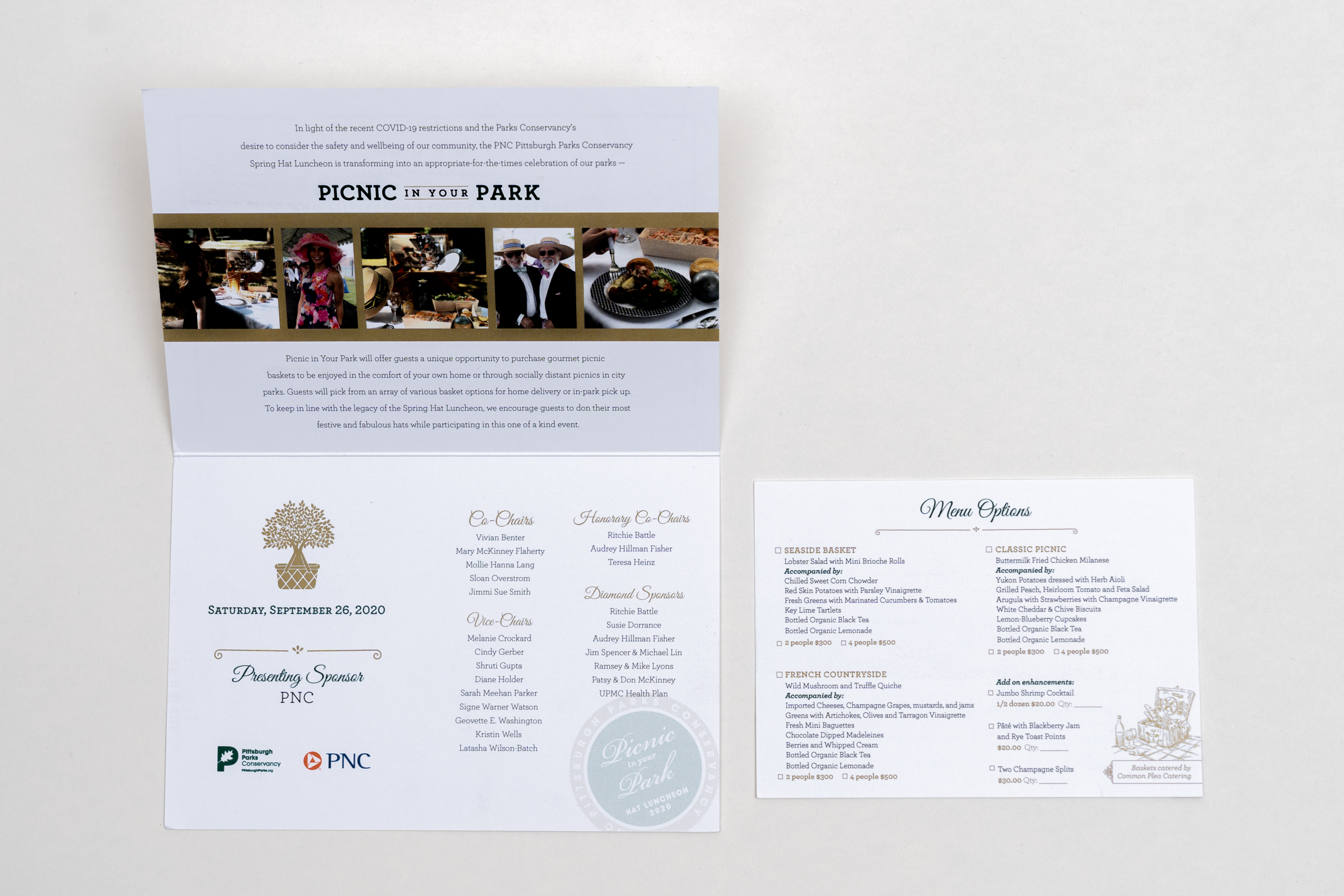 On Saturday, September 26, Pittsburgh Parks Conservancy hosted a virtual luncheon event in which guests picked up a gourmet picnic basket filled with a very special lunch.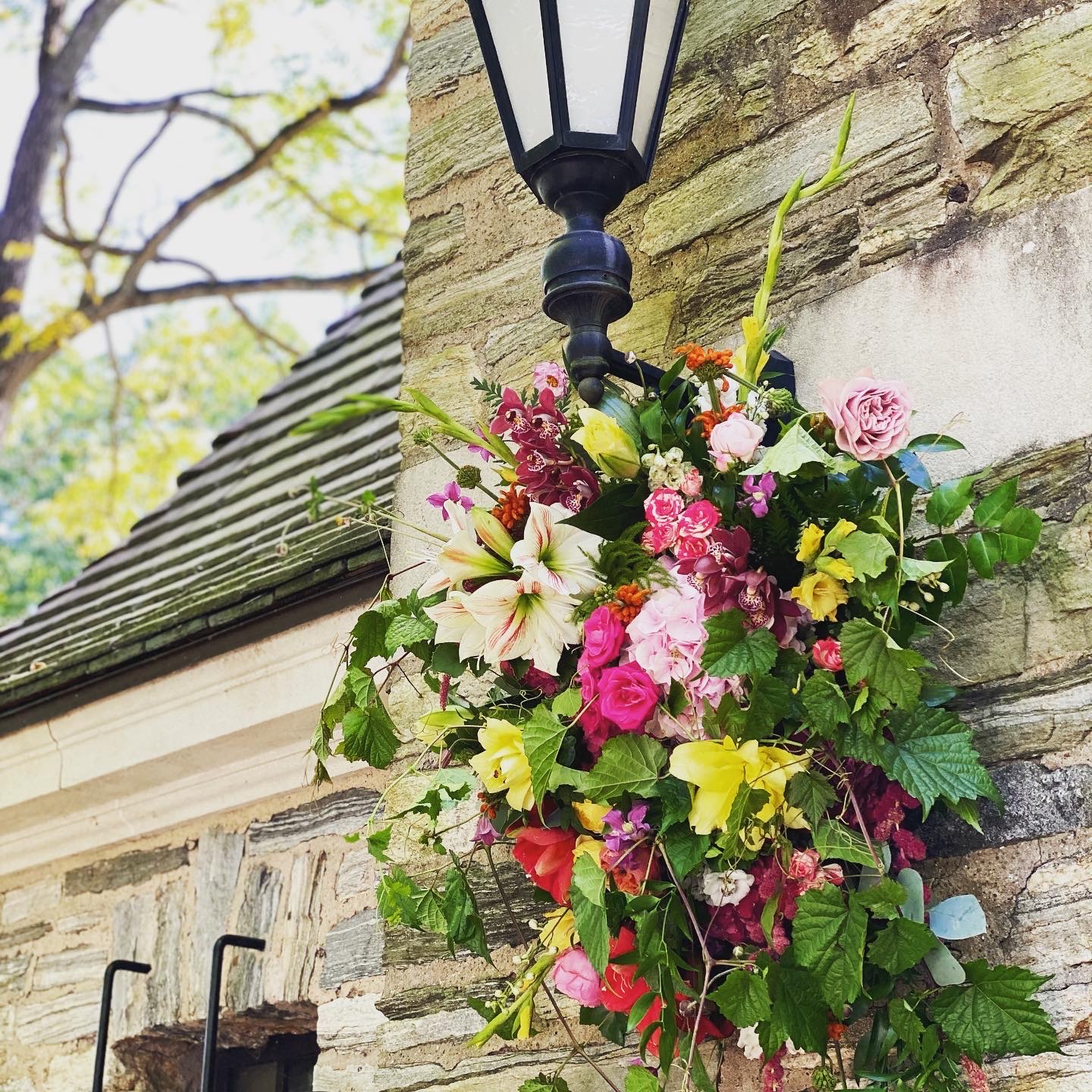 Common Plea Catering prepared delicious picnics for guests to take to their favorite parks to enjoy. Attendees were able to pick up their basket or have it delivered. Depending on which basket was chosen they included items such as lobster salad, buttermilk fried chicken milanese, and a wild mushroom truffle quiche along with side dishes, fruits and cheeses, beverages, dessert, silverware, and a blanket to enjoy it on. Guests dressed in their Sunday best with fabulous hats and posted photos on social media using #picnicinyourpark2020.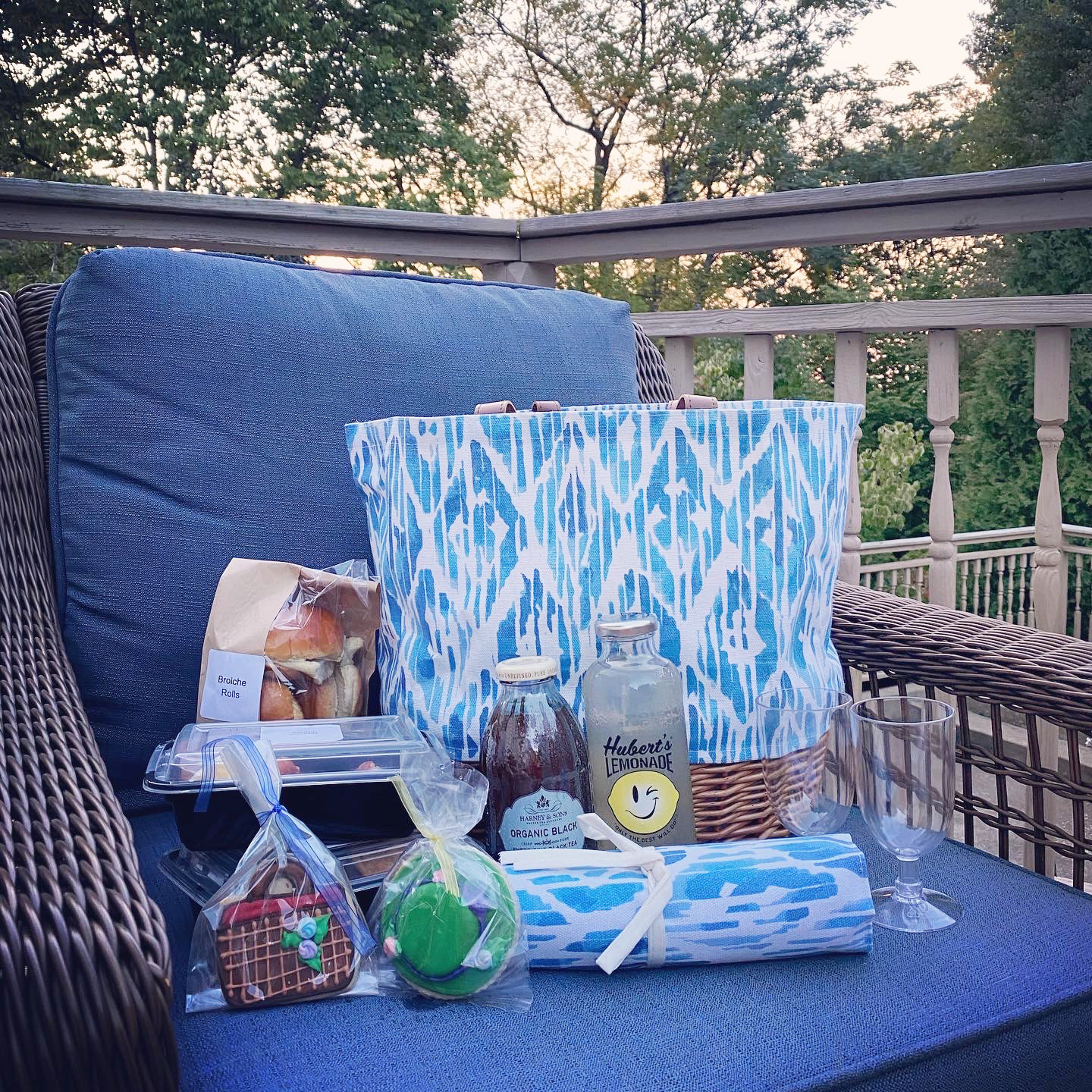 The event was a hit! For each basket purchased a meal was donated to the Grab and Go meal distribution program of the city of Pittsburgh that helps children experiencing food insecurity, and the Pittsburgh Parks Conservancy raised $512,000!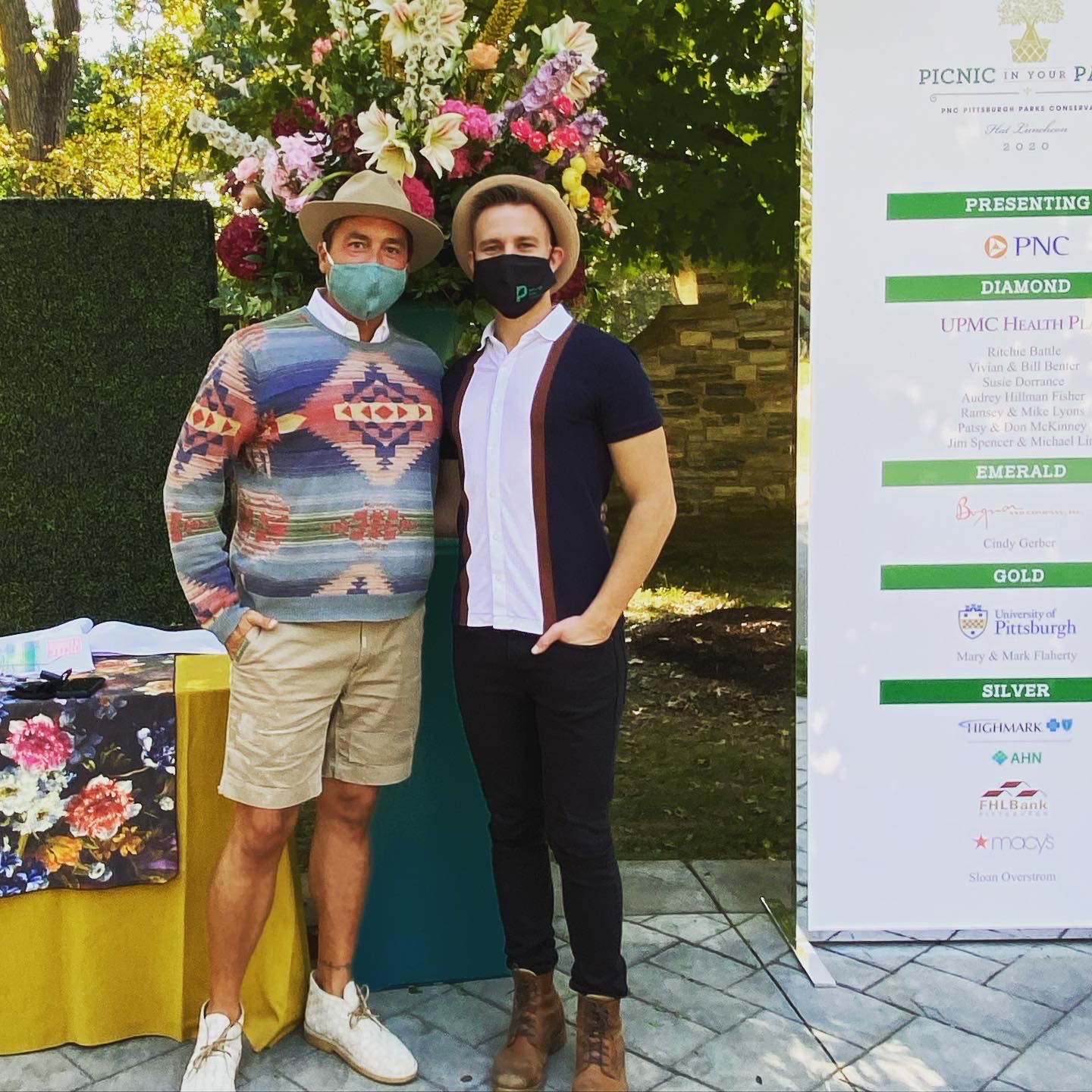 Be sure to stay tuned for the next post in our series with our wonderful partners, Allies for Health + Wellbeing! In the meantime, please contact us if you could use help with your next event or have design, marketing, or print needs!
Published:
October 28, 2020