University of Pittsburgh GSPIA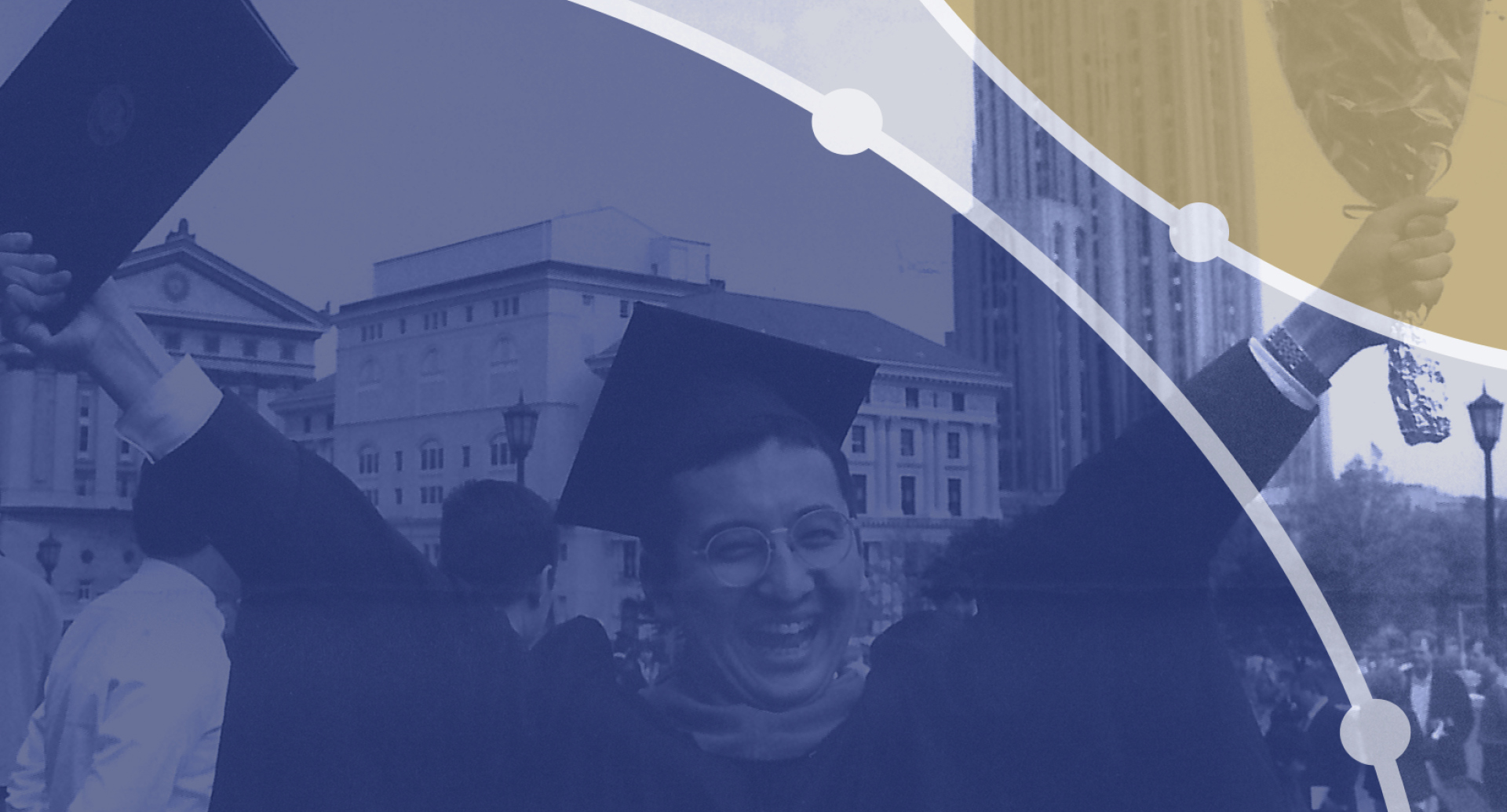 The Client
University of Pittsburgh's Graduate School of Public & International Affairs (GSPIA) is a professional school with a diverse community of faculty, staff, students and alumni. They're all about honing students' passion into purposeful actions that'll make the world a better place.
GSPIA 60 Logo

GSPIA 60 Website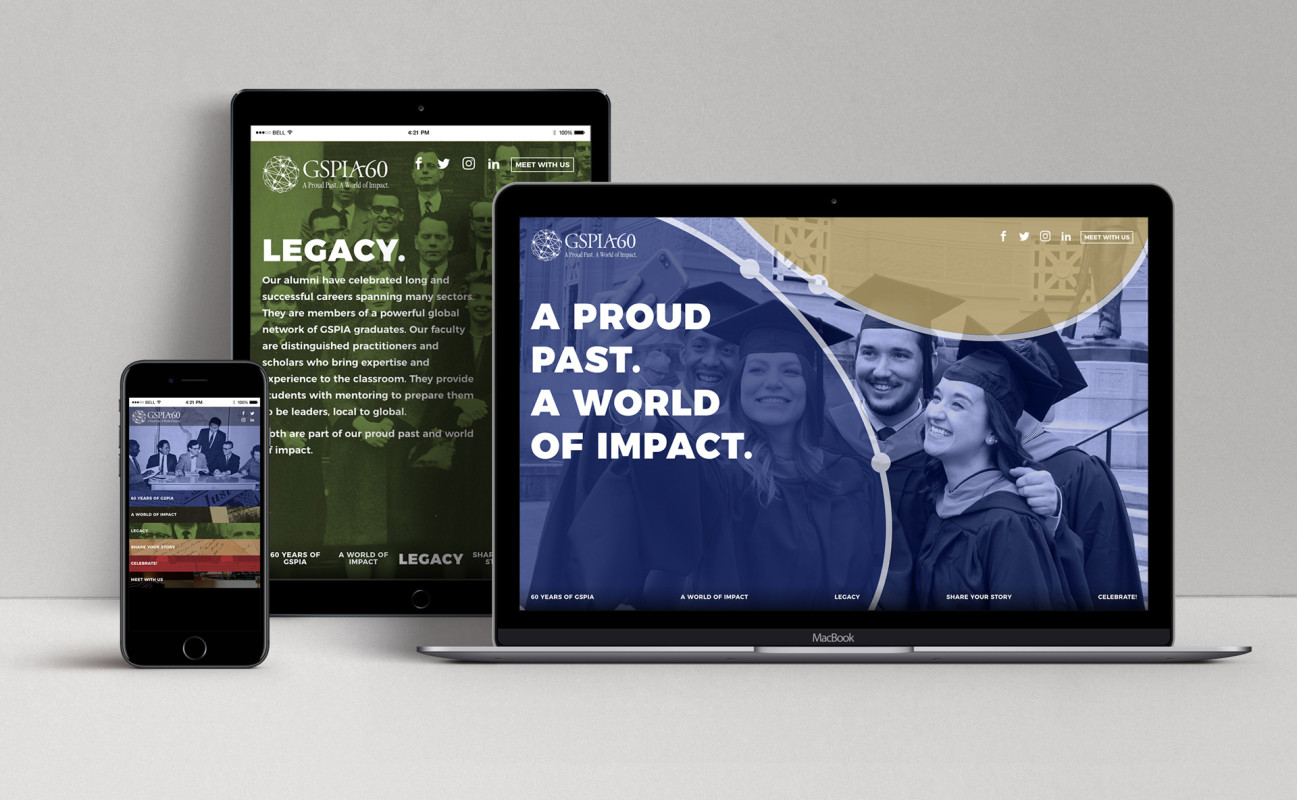 GSPIA 60 Website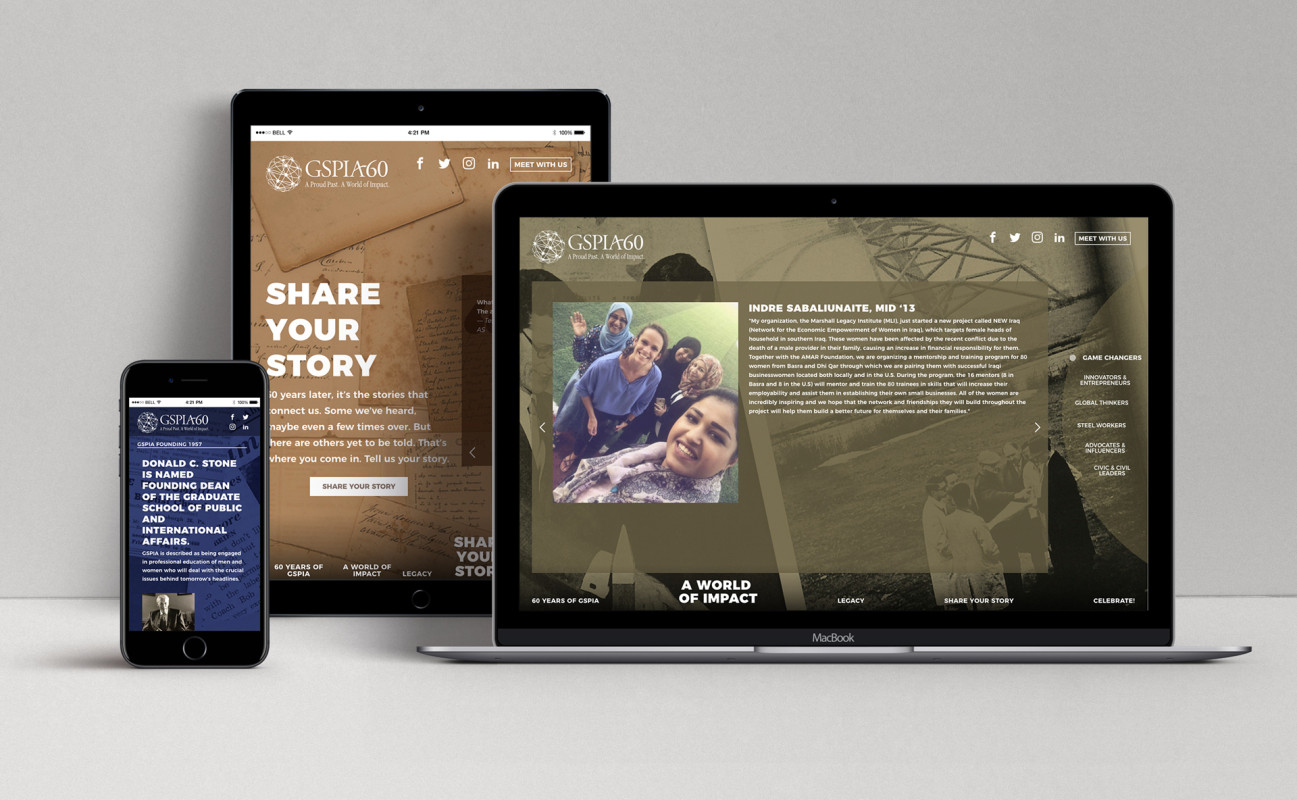 The Challenge
GSPIA had a 60th anniversary coming up and asked us to create a dynamic, new sub-brand around this important milestone that would connect and engage audiences. Not only was there an appetite for a strong brand identity, but they wanted our help building audience affinity, a sense of community and a case for philanthropy that would advance fundraising goals.
GPSIA 60 Booklet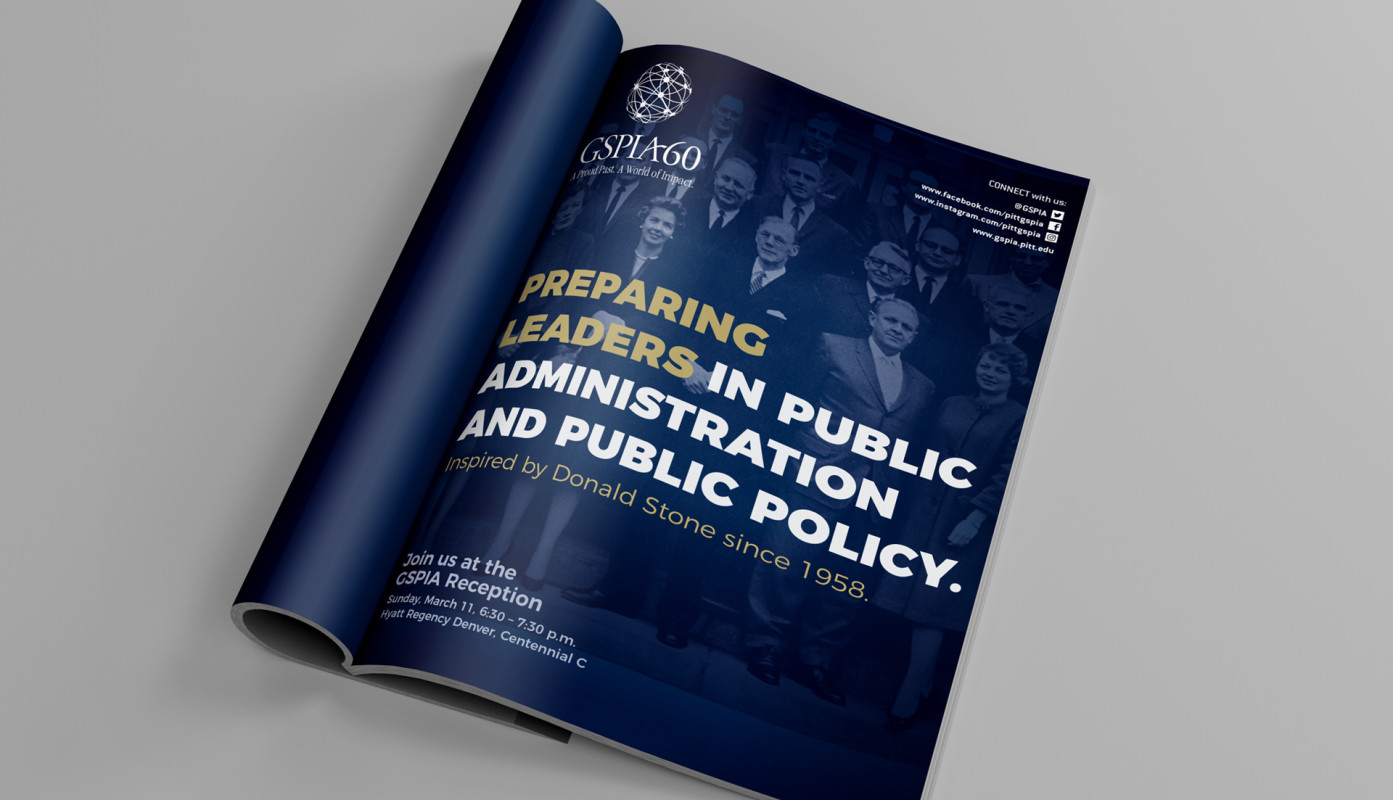 GSPIA 60 Invite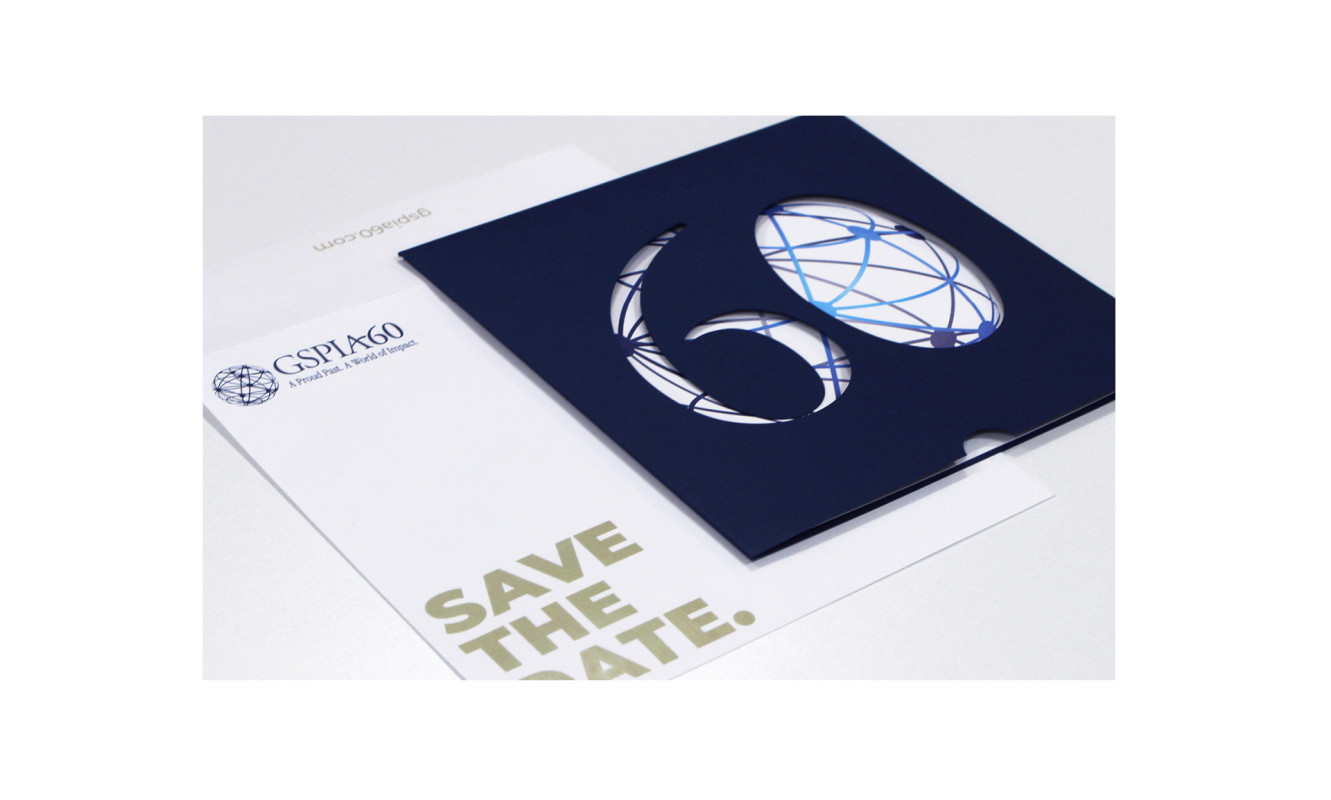 GSPIA 60 Invite
GSPIA 60 Invite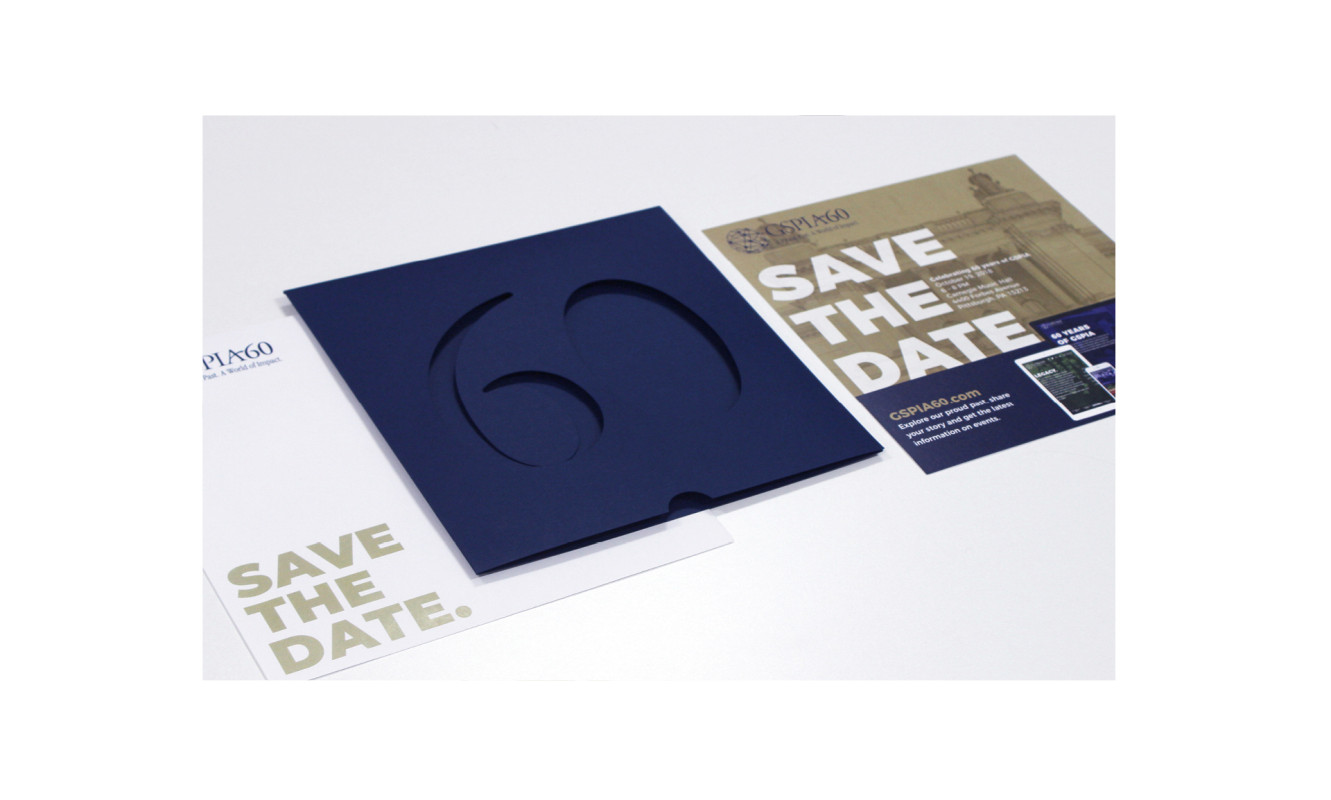 The Win
Our best and brightest creative folks won the client over with a three-pronged approach. First, we whipped up a 60th anniversary logo, tagline and unifying messaging that struck the right chord with audiences. Then, we incorporated that into a custom website, including alumni notes, archives, videos, testimonials and stories. Finally, over the course of two years, we created and executed engaging communications that updated student, faculty and alumni data; utilized cross-channel messaging; drove attendance for the anniversary event; created momentum within the GSPIA community beyond the anniversary; built a culture of philanthropy; and reinforced GSPIA's reputation as a leader in preparing well-educated, forward-looking leaders for foreign policy, government and global business.