Point Park University
Point Park University Report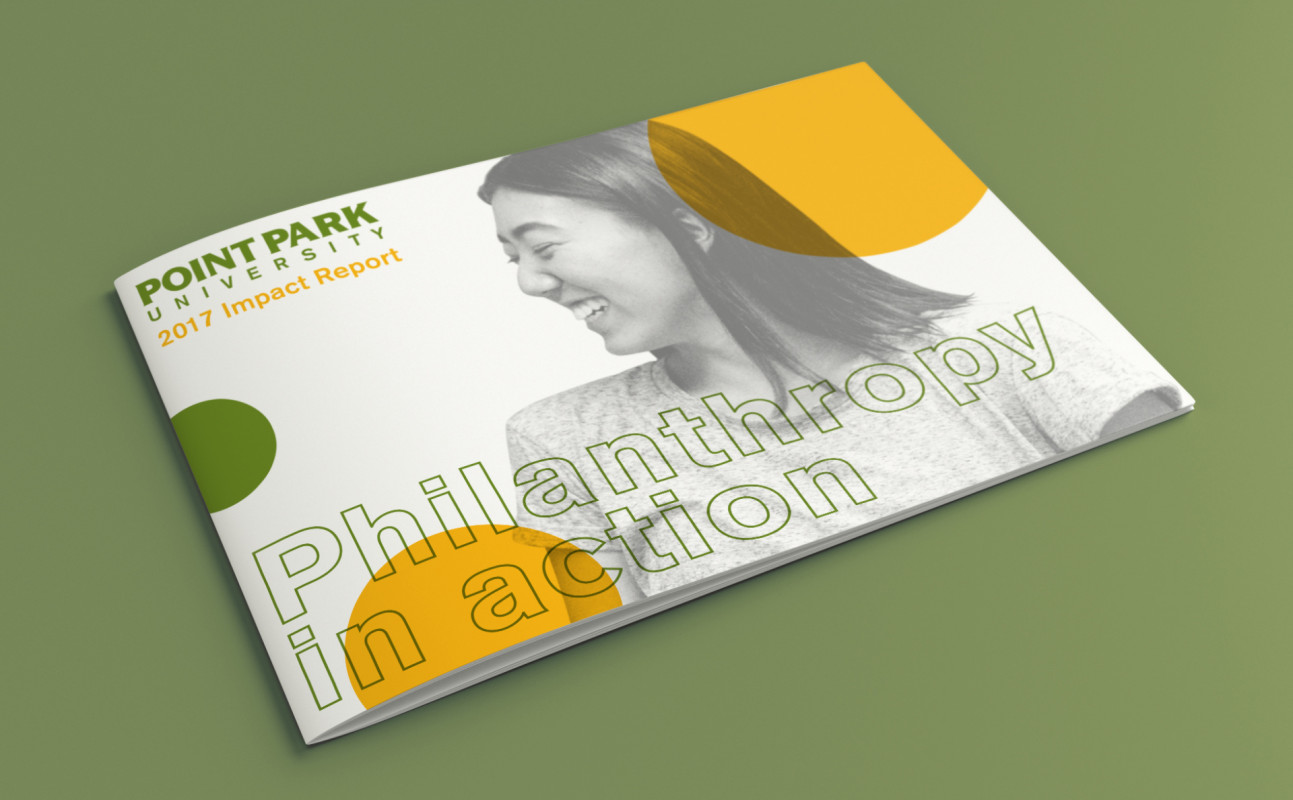 The Challenge
We were charged with making over their Philanthropic Impact Report from a fairly dry set of stats into something truly engaging. They asked us to help them move away from their traditional 8.5" x 11" format, which they found to be text heavy with a large page count and lack of visual interest.
Point Park University Layout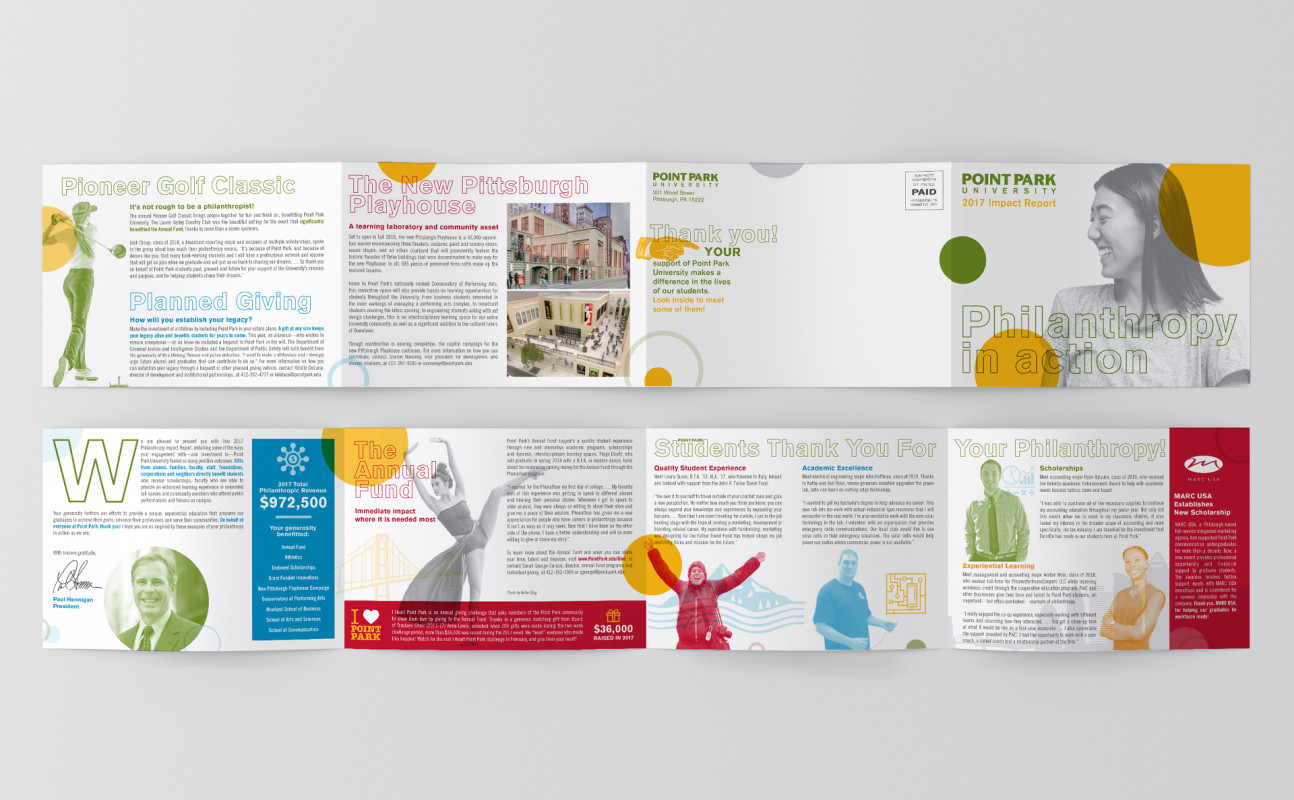 The Win
Creating an exciting and memorable piece from so much information was a challenge indeed. Fortunately, we love challenges! We transformed the report into a unique multiple-page self mailer that is visually driven rather than relying on big blocks of text. Now it's easy to digest and navigate with infographics and colorized imagery that captures and educates the audience at a glance. We used the full Point Park brand color palette to keep the piece fun and inviting while getting across all the key stats. The client gave us an A for creating an engaging piece and bonus points for weaving in the university's artistic flair.