Nesco Resource
Creative typography poster design of a hand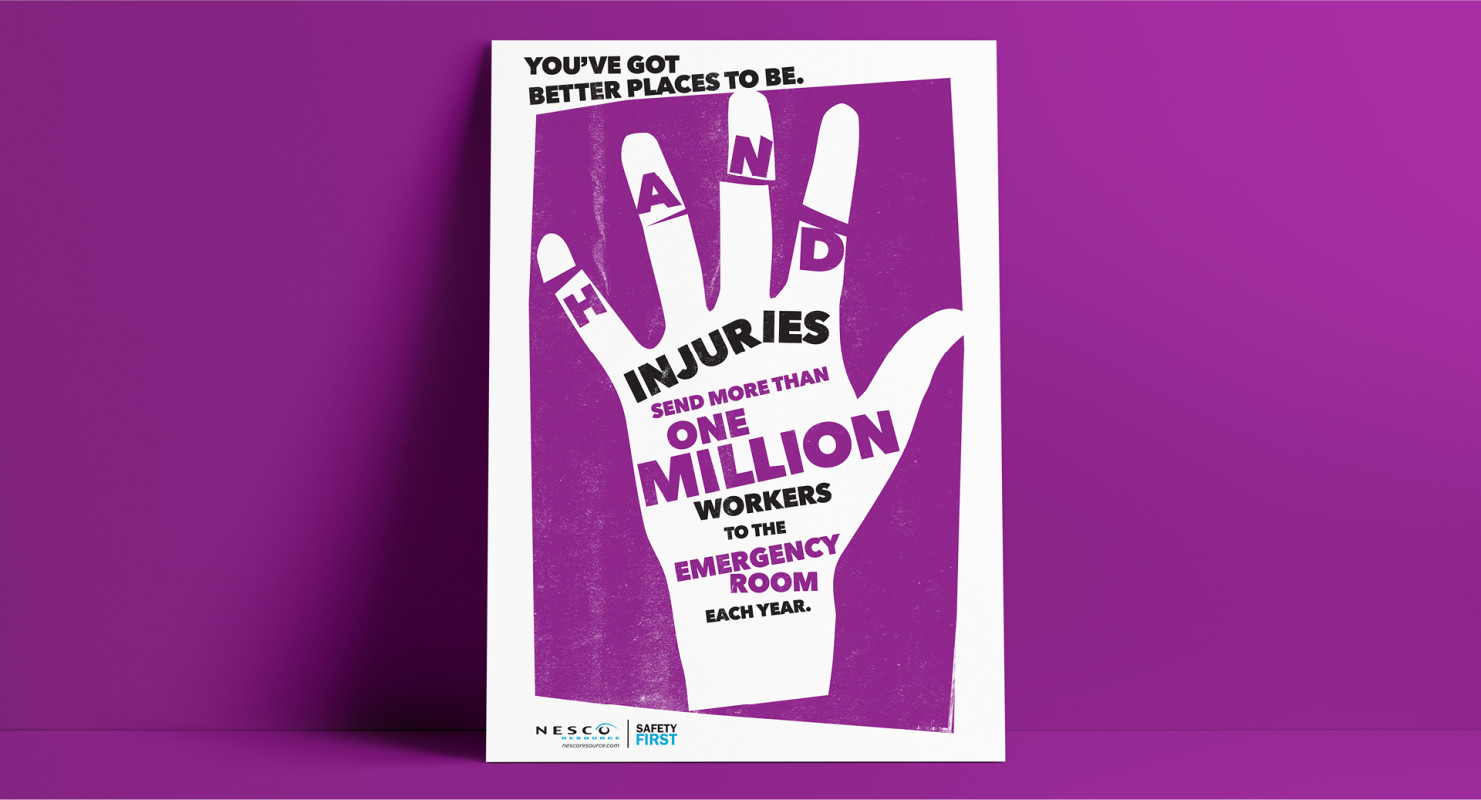 The Client
Nesco Resource is a leading national staffing and employment agency for temporary staffing, direct hire and host of other staffing and recruiting solutions. They're dedicated to matching top talent with great opportunities in engineering & IT, clerical & light industrial, and accounting & finance specialties.
Typographic poster of man falling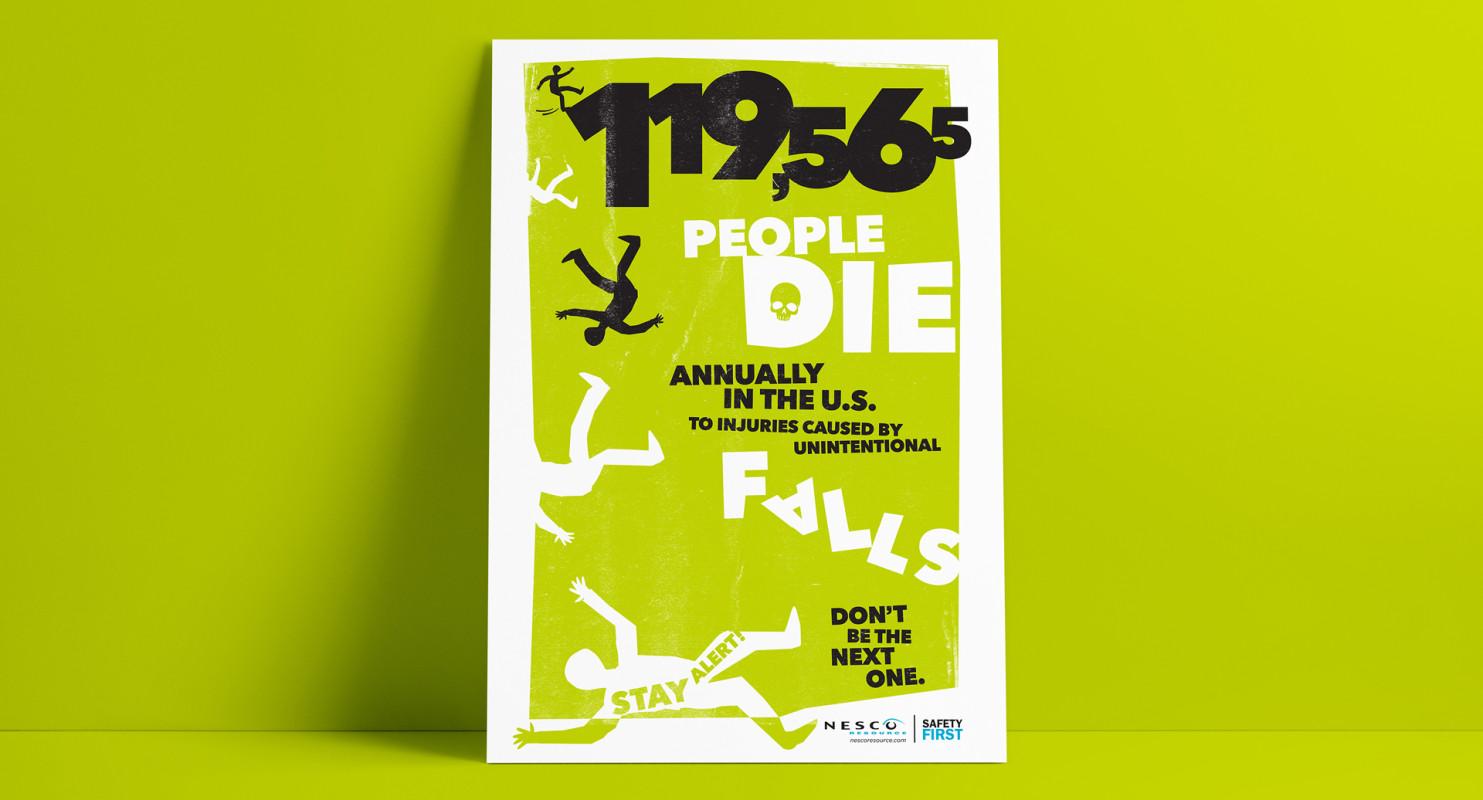 The Challenge
Nesco invited us to create an attention-grabbing poster series that focused on safety areas in the workplace. It would be used in industrial and manufacturing workplaces to educate employees of the importance of daily safety. To make an impact, the design had to break through the clutter and stand out from traditional safety posters and other informational signage employees were used to seeing.
Oversized poster that we designed and printed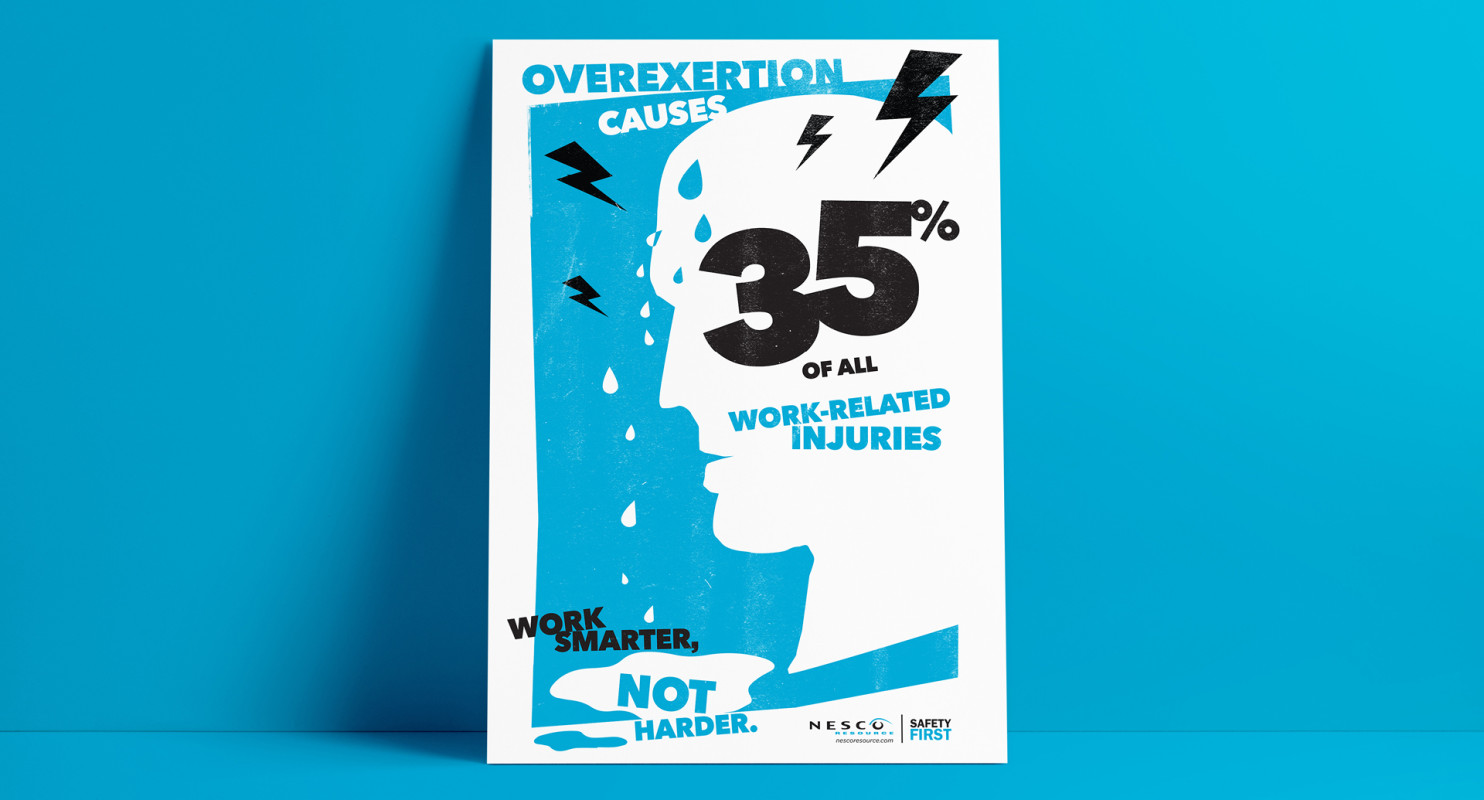 Creative poster design of a clock and hands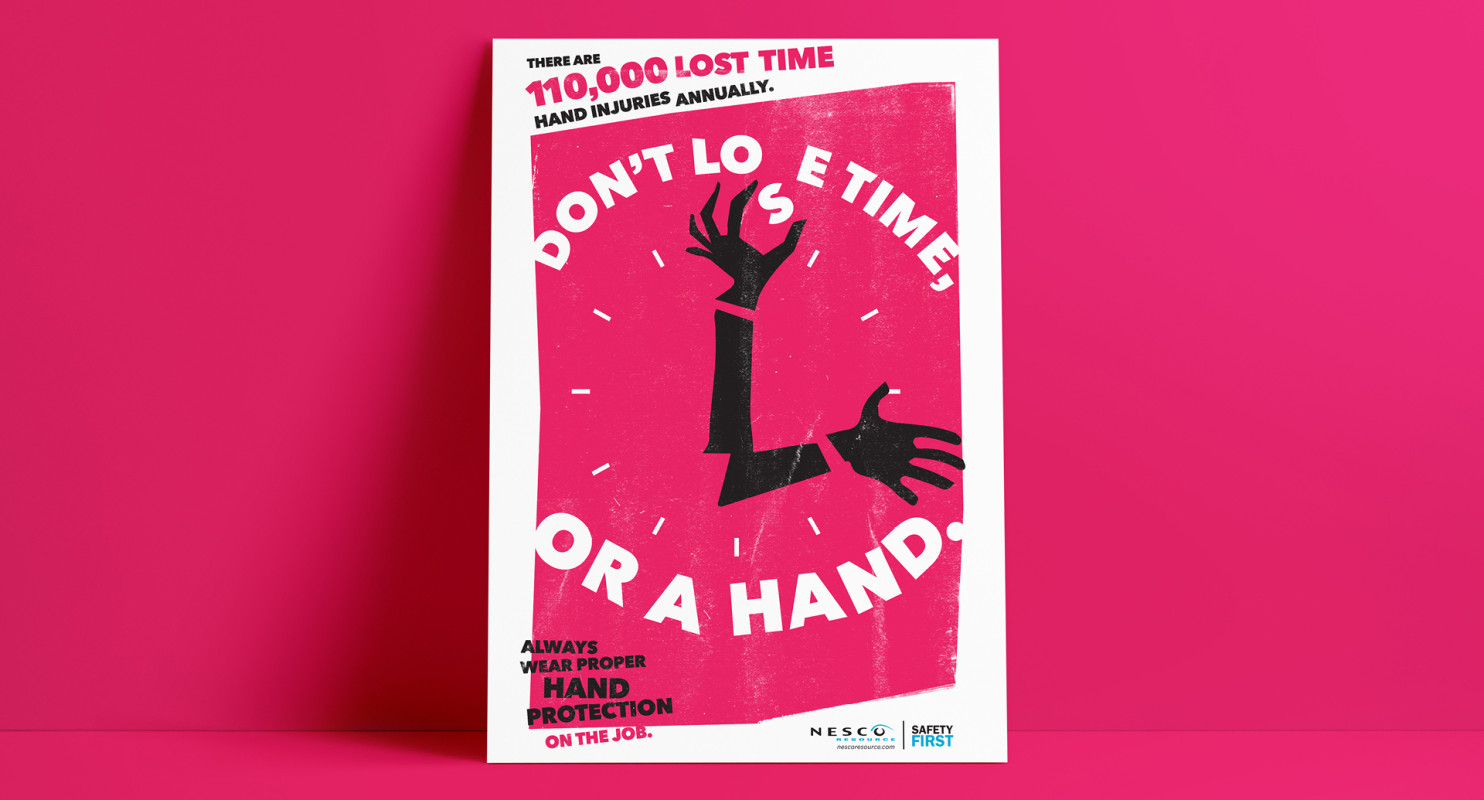 The Win
To get safety information noticed, our team decided custom illustrations were a safe bet. These were not your grandpa's safety posters. We created a cohesive series of fresh designs that departed from the usual look with a memorable and visually striking approach. While each poster had its own unique color and could live on its own, the four also worked well together as a series. Bold typography interacted with imagery. Positive and negative space was balanced. And, bright colors popped. It's safe to say the client was happy, and we won two silver ADDY Awards so we were too!