The Eye & Ear Foundation of Pittsburgh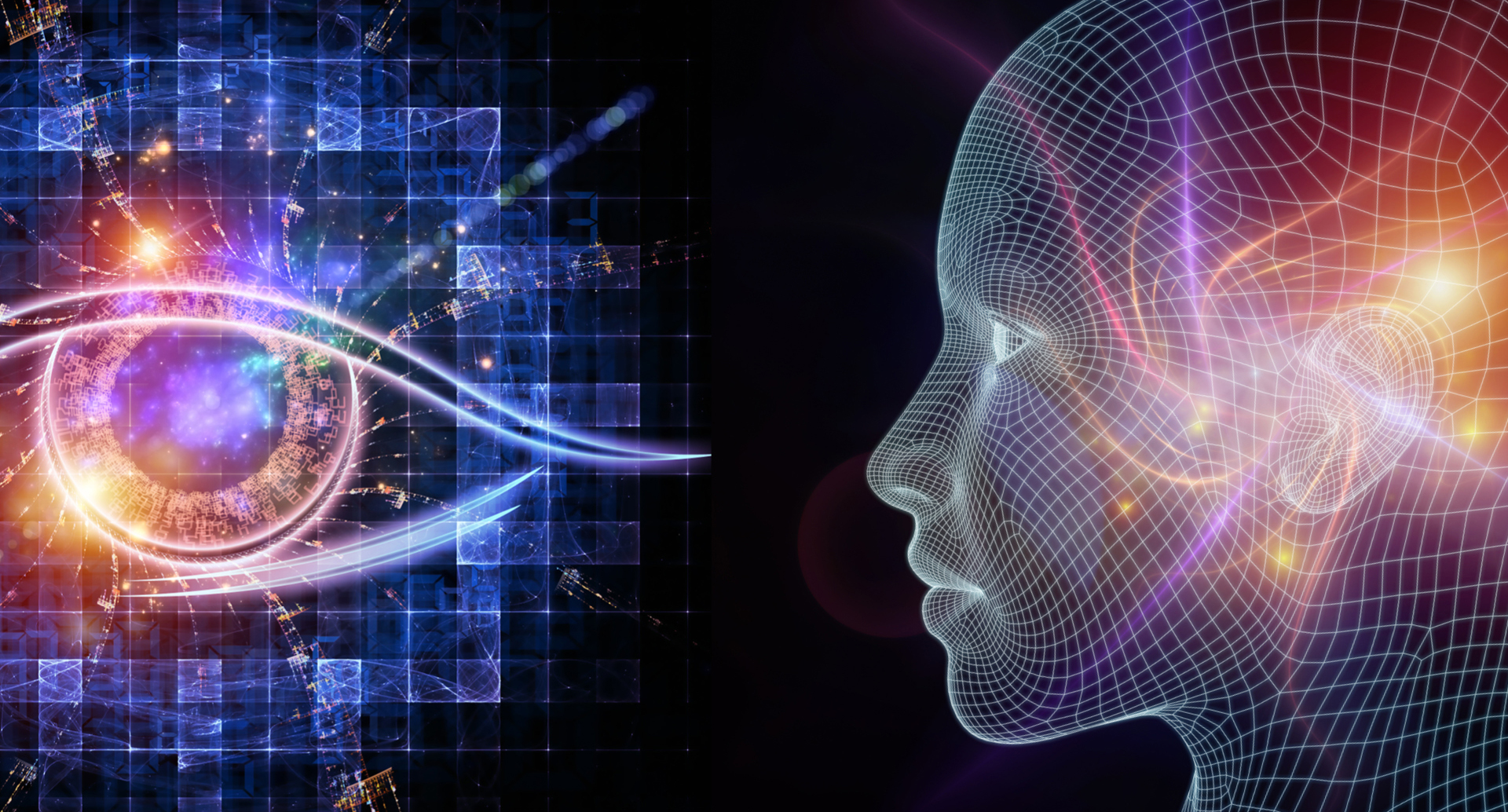 The Client
The Eye & Ear Foundation supports The Eye & Ear Institute which is made up of the Departments of Ophthalmology and Otolaryngology at the University of Pittsburgh School of Medicine. The foundation's goal is to advance leading-edge academic and research efforts while enhancing patient care.
Eye and Ear Mission 20 Logo

Eye and Ear Mission 20 Brochure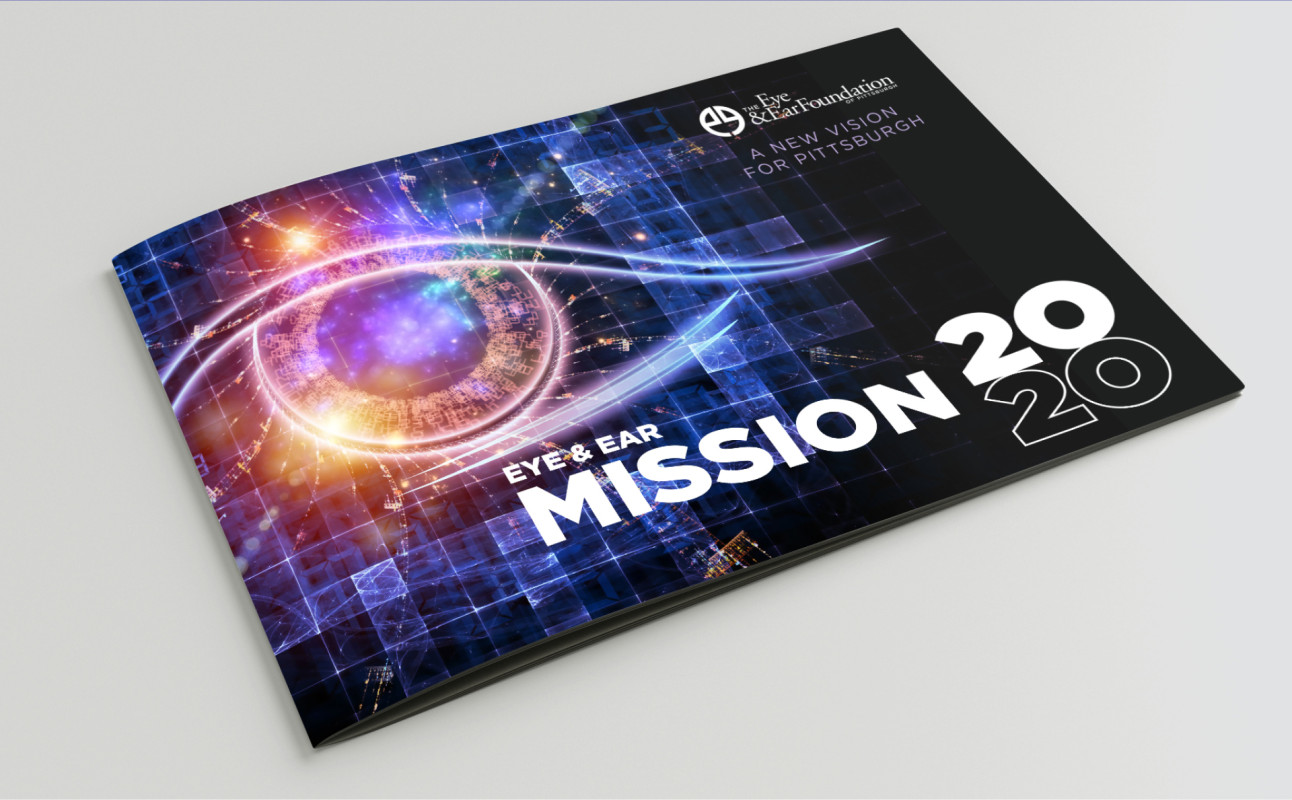 Eye and Ear Mission 20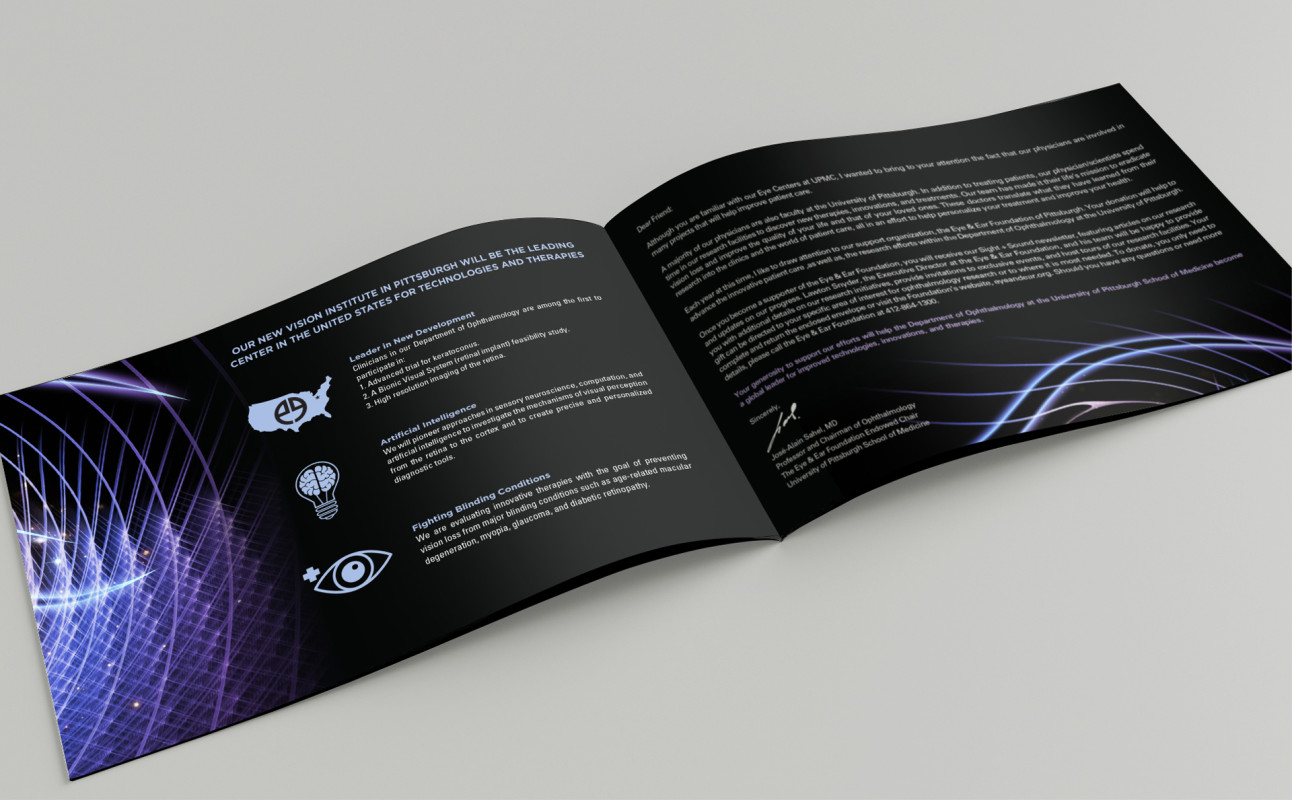 Eye and Ear Mission 20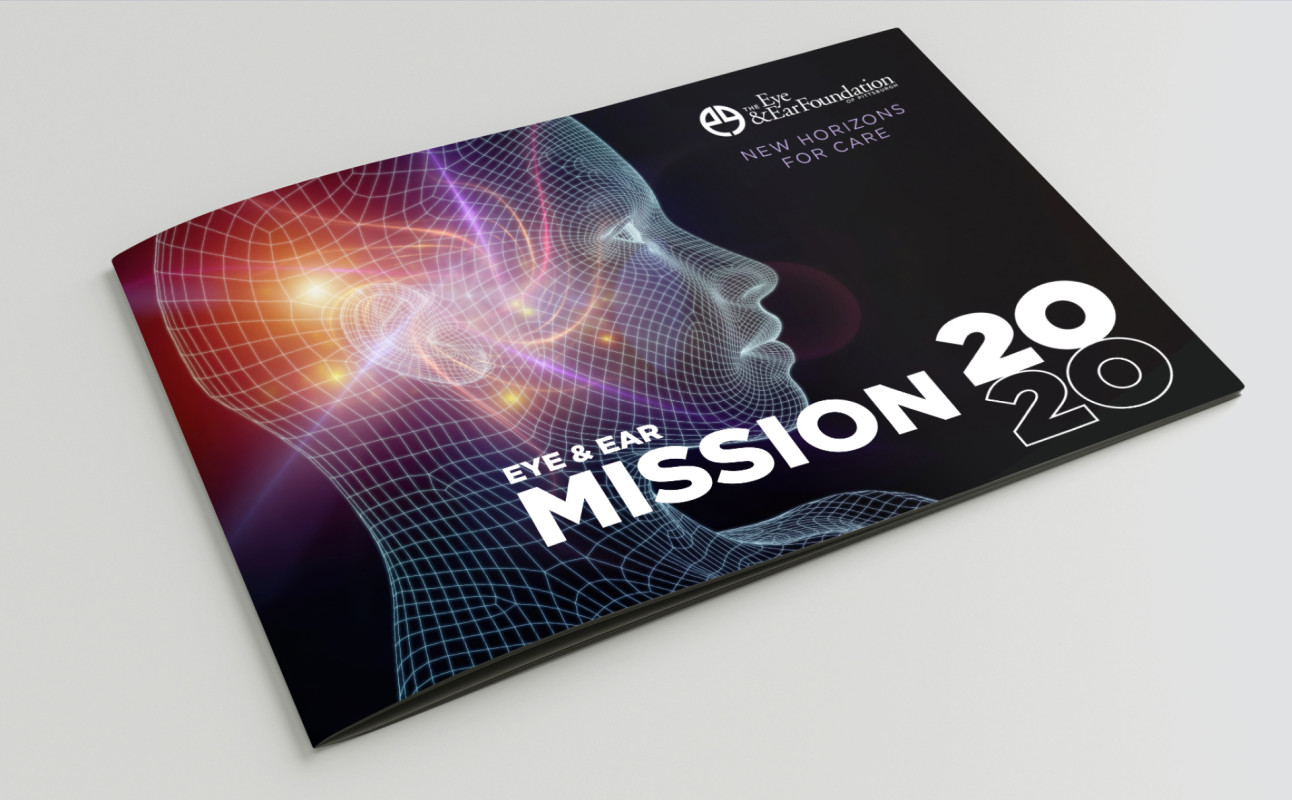 The Challenge
When the Eye & Ear Foundation wanted to be seen and heard in a whole new way, they asked us to do a branding update and develop a look for "Mission 2020", the largest campaign in their history. The campaign branding and logo needed to be an evolution of the foundation's branding, yet stand out and highlight the exciting things to come. We were also tasked to create a direct mail and annual report that needed to present information in a dynamic way that people would read and, ultimately, be enticed to join the mission.
Eye and Ear Annual Report
Eye and Ear Annual Report
Eye and Ear Annual Report
Eye and Ear Annual Report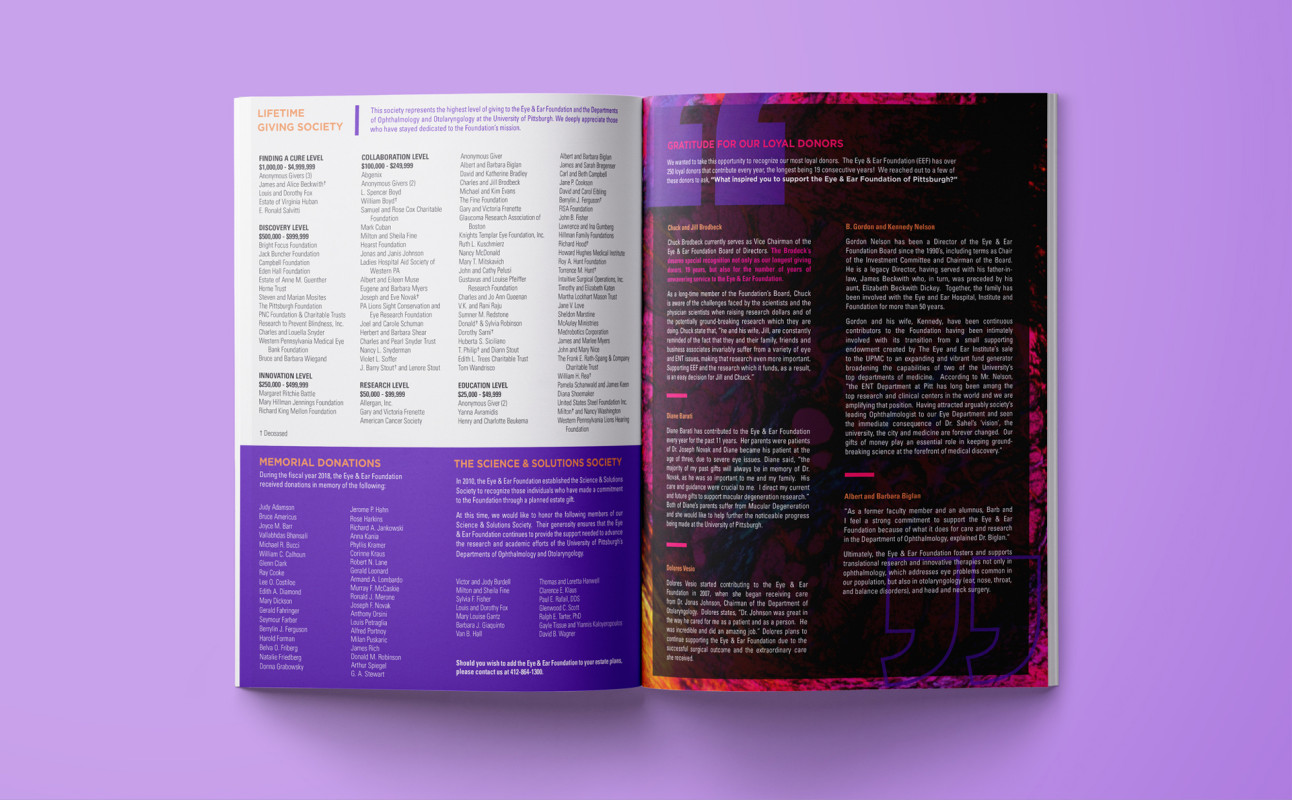 The Win
We started by taking a look at the foundation's existing branding. Our creative team used that as a launching pad and evolved it for the logo and overall look of "Mission 2020." To emphasize innovation, technology, scientific research and transformation, we used vivid imagery, gradations of color and futuristic textures in the direct mail and the annual report too. We also proposed updating the report from an 8-page newsletter to a 12-page piece. This allowed us to play with imagery that was typically restricted in space by giving it room to breathe. (Ahhhhhhhh.) We then suggested sending the report out flat instead of folded. Boom! That meant we were able to entice people with a high-impact full cover image and higher-quality feel that stood out in the mail and just begged to be opened. We call that a win.