We will conclude our virtual event blog series, with an exploration of how the 3rd Annual Allies Ball became a virtual event hit! This past September, Allies for Health + Wellbeing and event architect, Thommy Conroy, brought a red carpet experience to guests in the comfort of their own homes. This highly anticipated gala, featured their Rebel Revel online show hosted by NYC cabaret queen Marti G. Cummings and Pittsburgh media personality Natalie Bencivenga and 1Hood Media's Miracle Jones.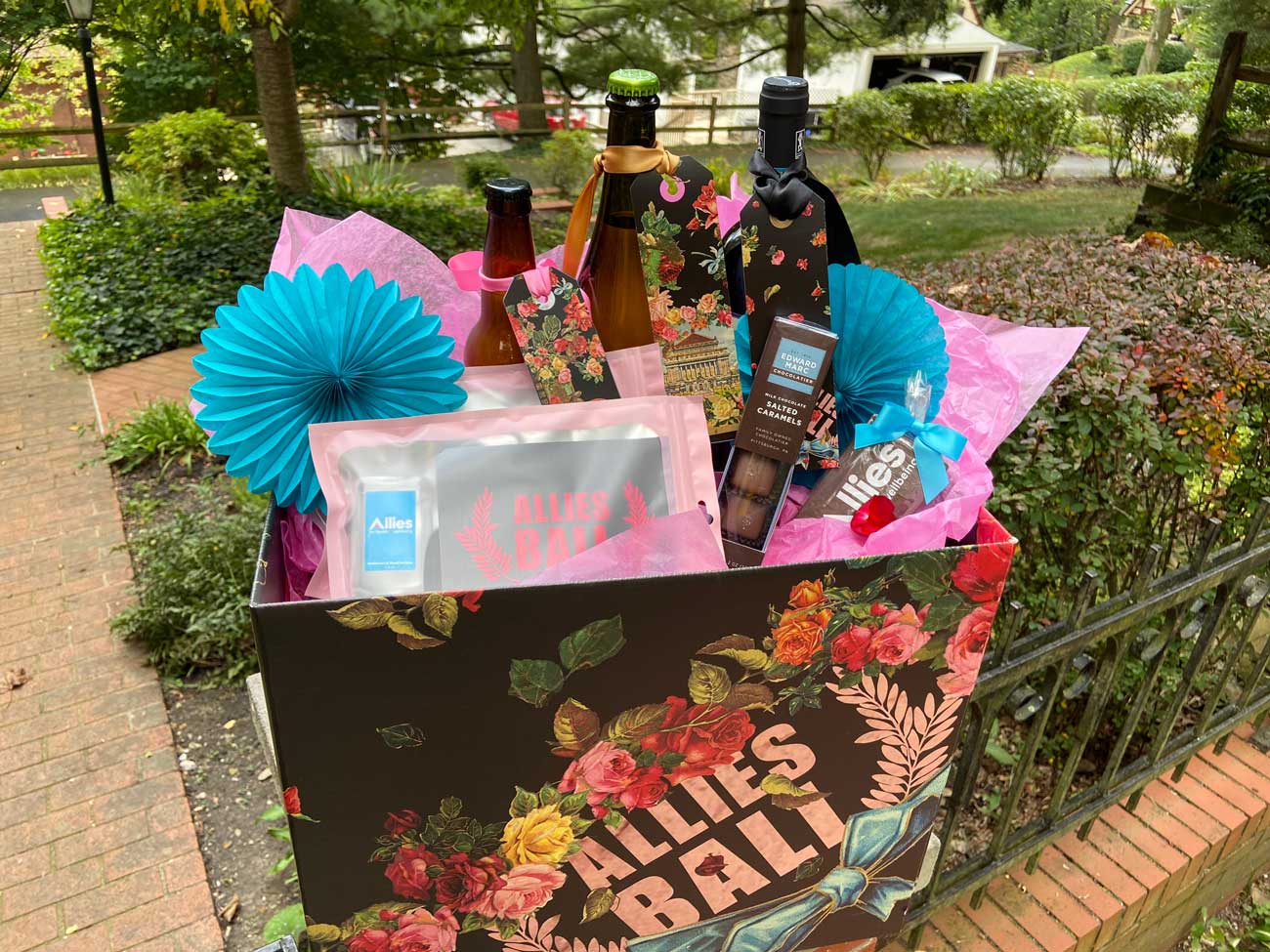 Custom designed virtual event box by AlphaGraphics in the Cultural District
The first two galas were held at extravagant locations where guests wore gowns and tuxedos. In 2019, over 400 guests attended for a night of royal treatment. This year with only one week from the event date, Covid-19 called for the event to move to a virtual platform.
The team quickly switched gears and created the Rebel Revel online show so participants could watch and enjoy the ball at home. Those in the show were dressed in their gala-best, while guests enjoyed a delicious meal from afar.
On the day of the event, attendees picked up their box that was filled to the brim with dinner, drinks, decorations, and fresh flowers to help attendees set the scene at home.
The dinner was a feast for two! A beautiful charcuterie board along with a fig and feta salad were the starters. The main course consisted of filet mignon with a mushroom wine reduction and fingerling potatoes. The drinks included a bottle of champagne, a pre-mixed blanco margarita, and a bottle of red with custom designed hang tags. To finish, a decadent chocolate mousse and Allies branded chocolates.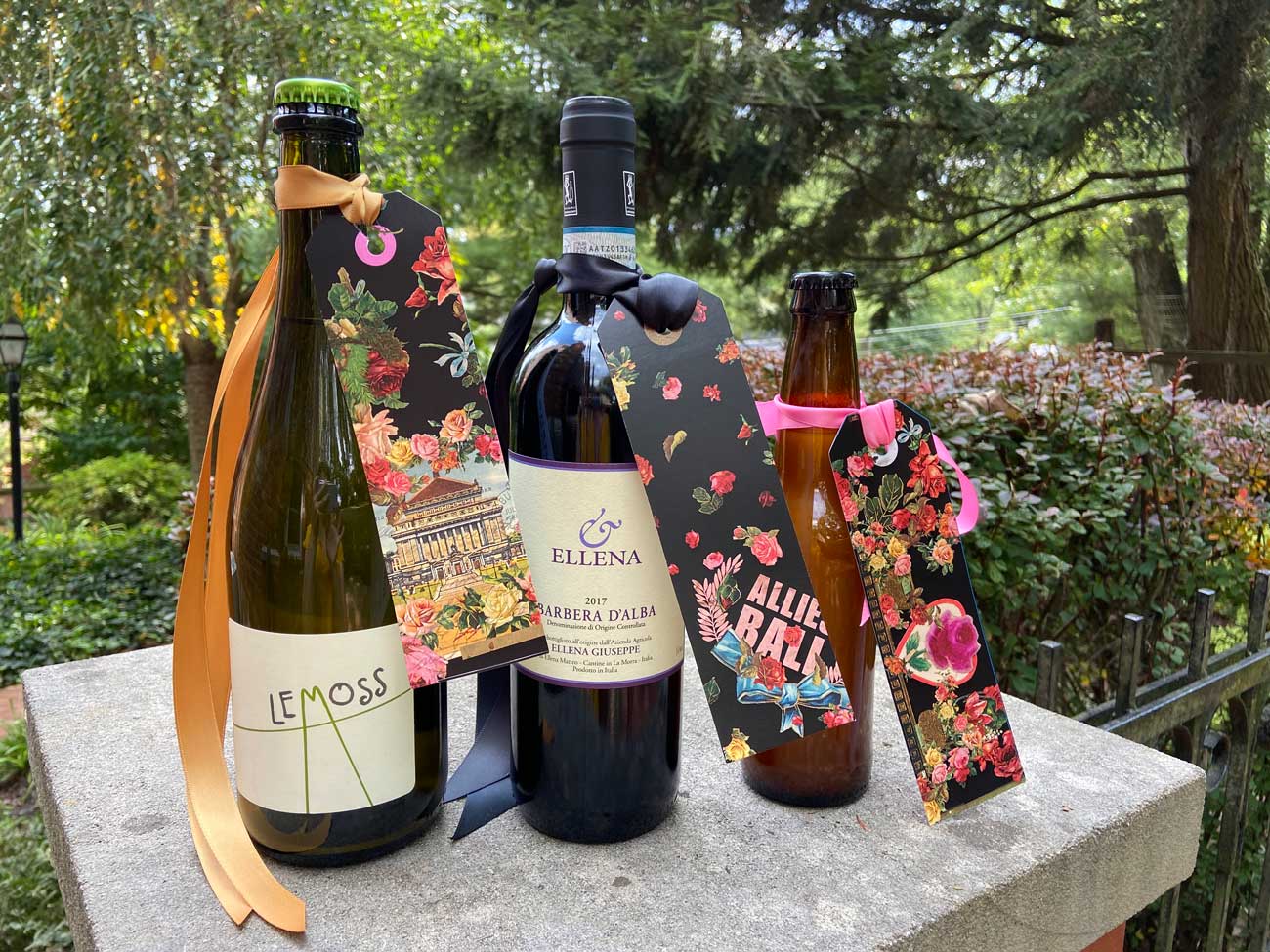 Custom designed and printed hang tags by AlphaGraphics in the Cultural District
Phenomenally entertaining guest speakers and performers delighted and entertained, as well as informed guests on Allies for Health + Wellbeing's mission. They are a nonprofit organization that strives to create a place where racial and sexual minorities feel welcome, safe and respected. They envision a healthier community whereby all individuals can access integrated medical care and supportive human services in a respectful setting, free of stigma and discrimination.
Custom package design and invitation suite created by AlphaGraphics in the Cultural District
The event was a smashing success! The Rebel Revel show gained 1,100+ viewers watching the show and $136,000 was raised for Allies for Health + Wellbeing. Great job to everyone involved.
For more on virtual event planning, read our previous posts, Ways to Make Your Virtual Event a Hit! and Picnic in Your Park Case Study.

If you need help with your next virtual event, please contact us to assist with design, marketing, print or signage needs!
Published:
December 9, 2020