Gateway Health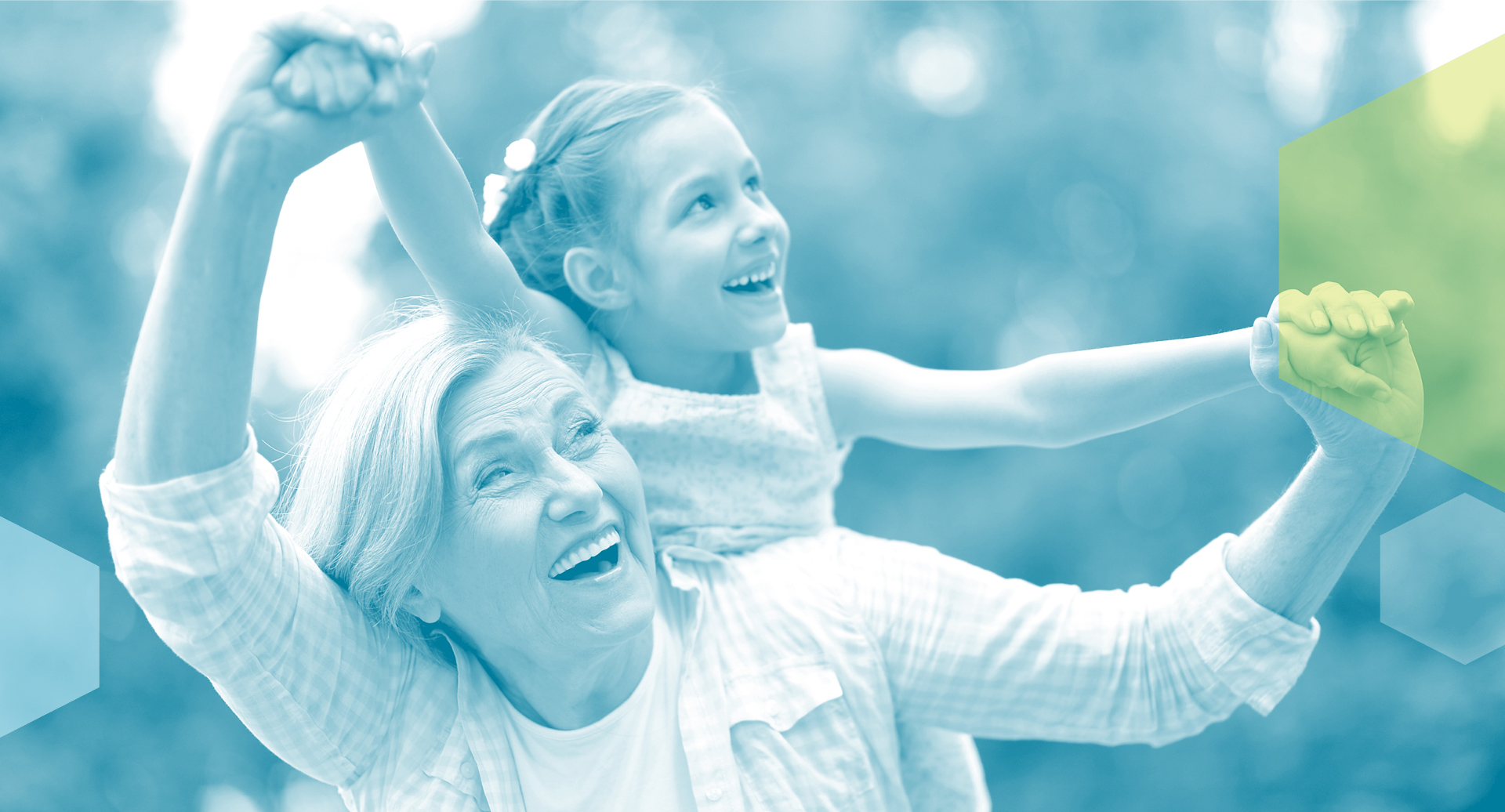 The Client
Gateway Health is one of the nation's leading managed care organizations, serving more than 550,000 members across five states. Their mission is to improve the health and wellness of the individuals and communities they serve by providing access to integrated, superior health care.
Gateway Website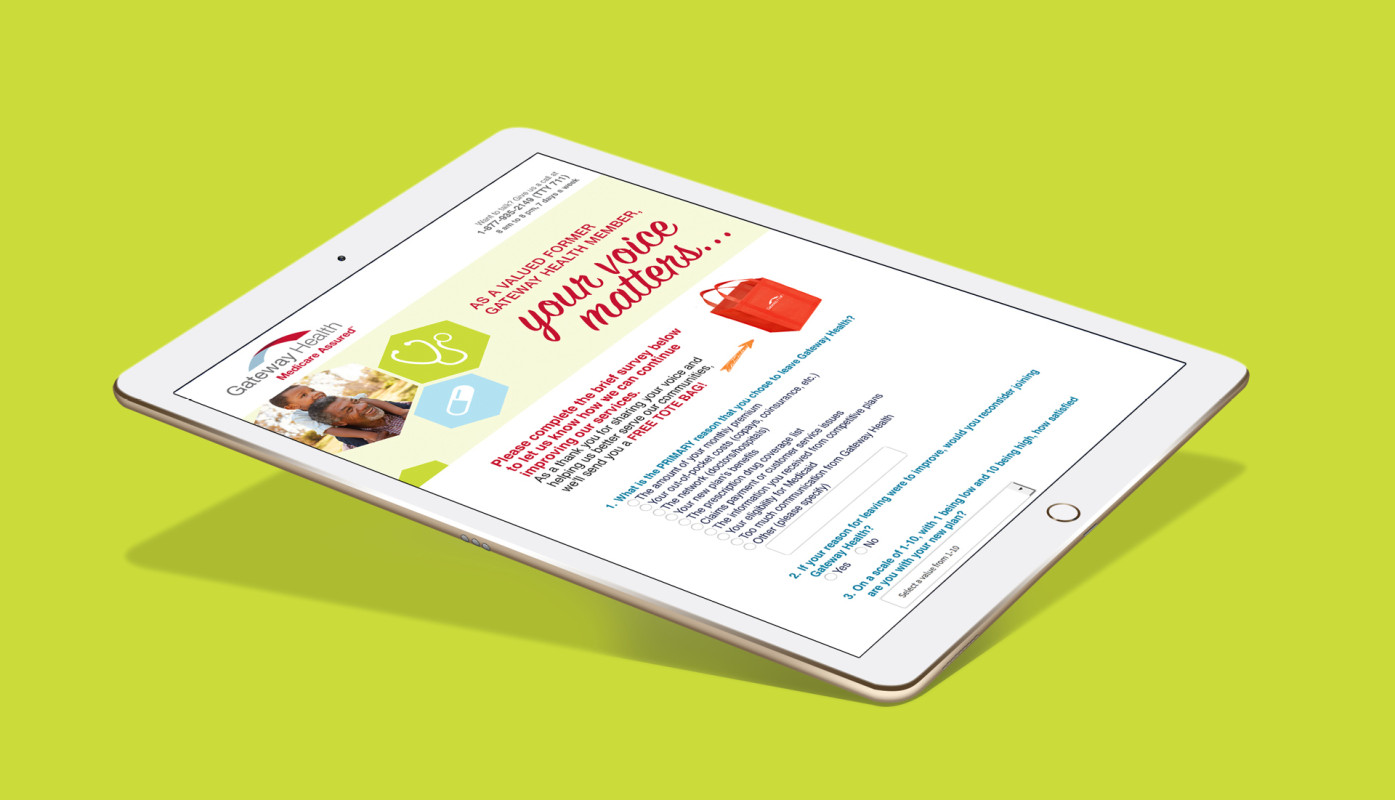 Gateway Flier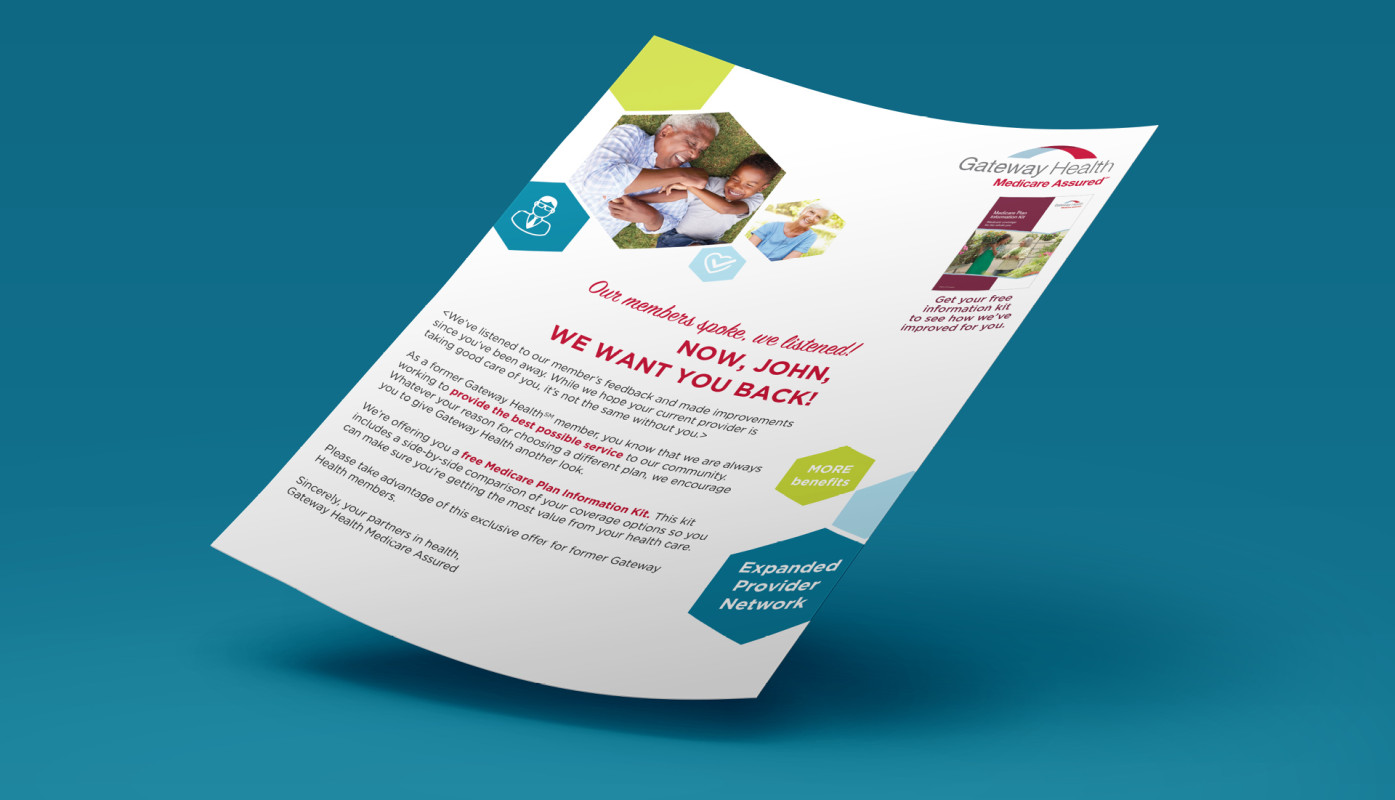 Gateway Flier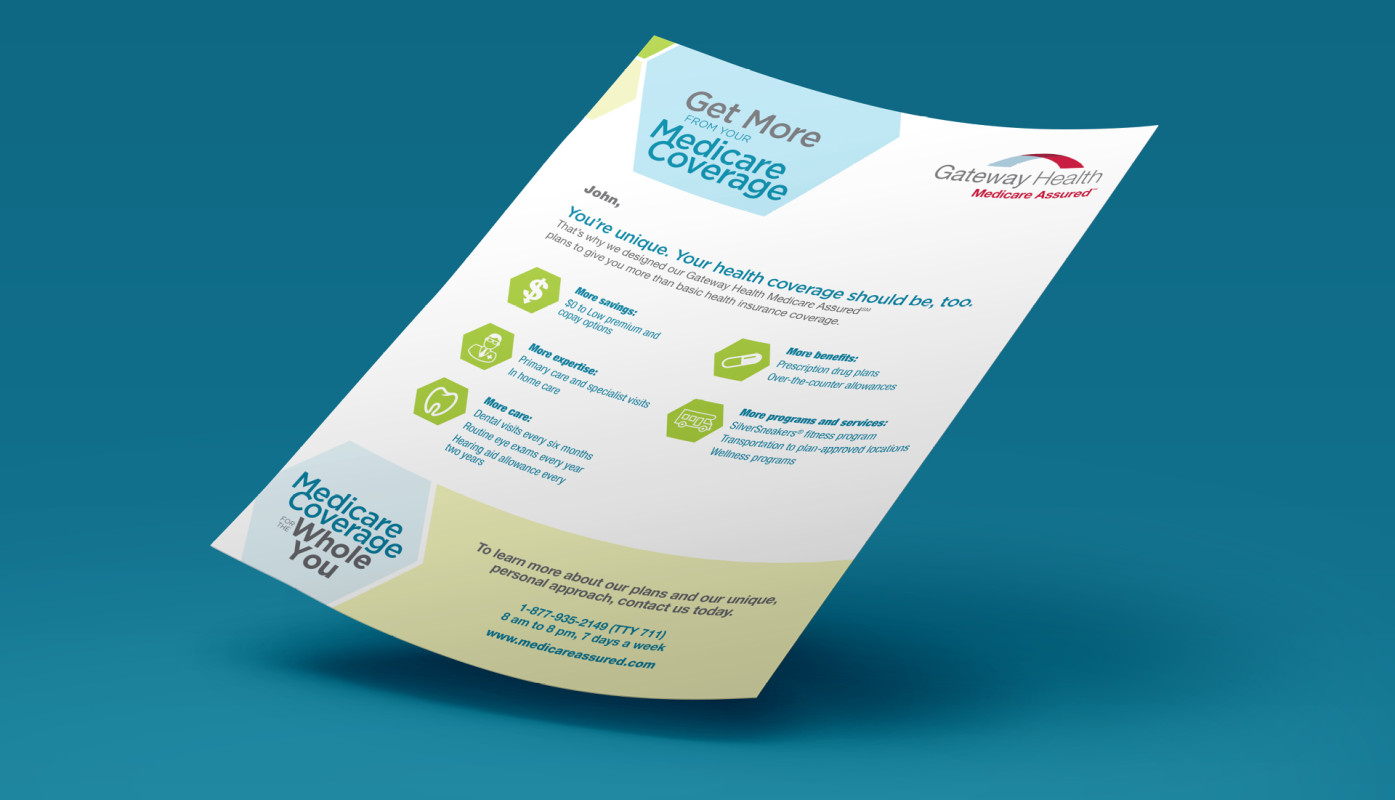 The Challenge
The good folks at Gateway reached out to us to help re-engage their lapsed members. They were looking for ways to build awareness, win trust and ultimately re-enroll these members. So they asked us to develop and execute a repeatable multi-channel campaign.
Gateway Booklet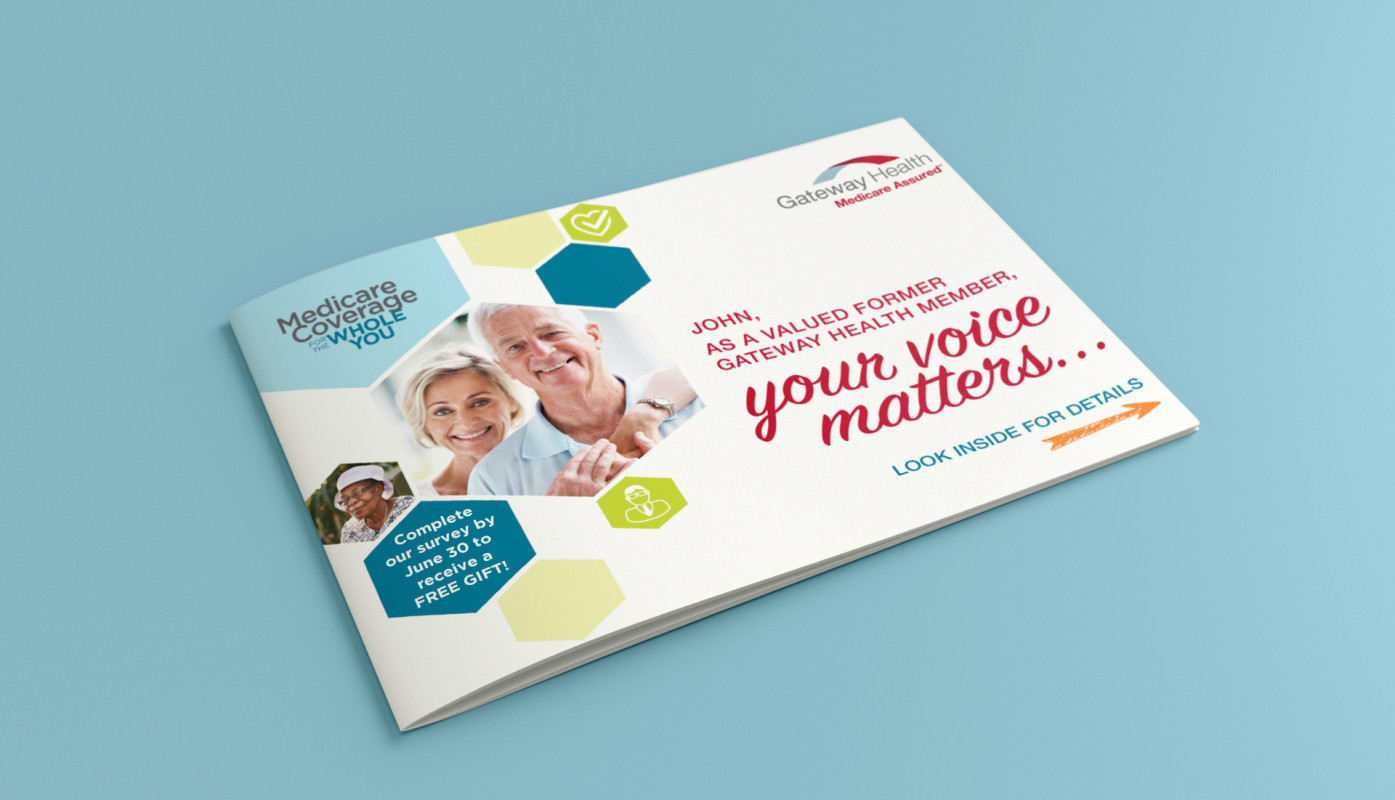 Gateway Booklet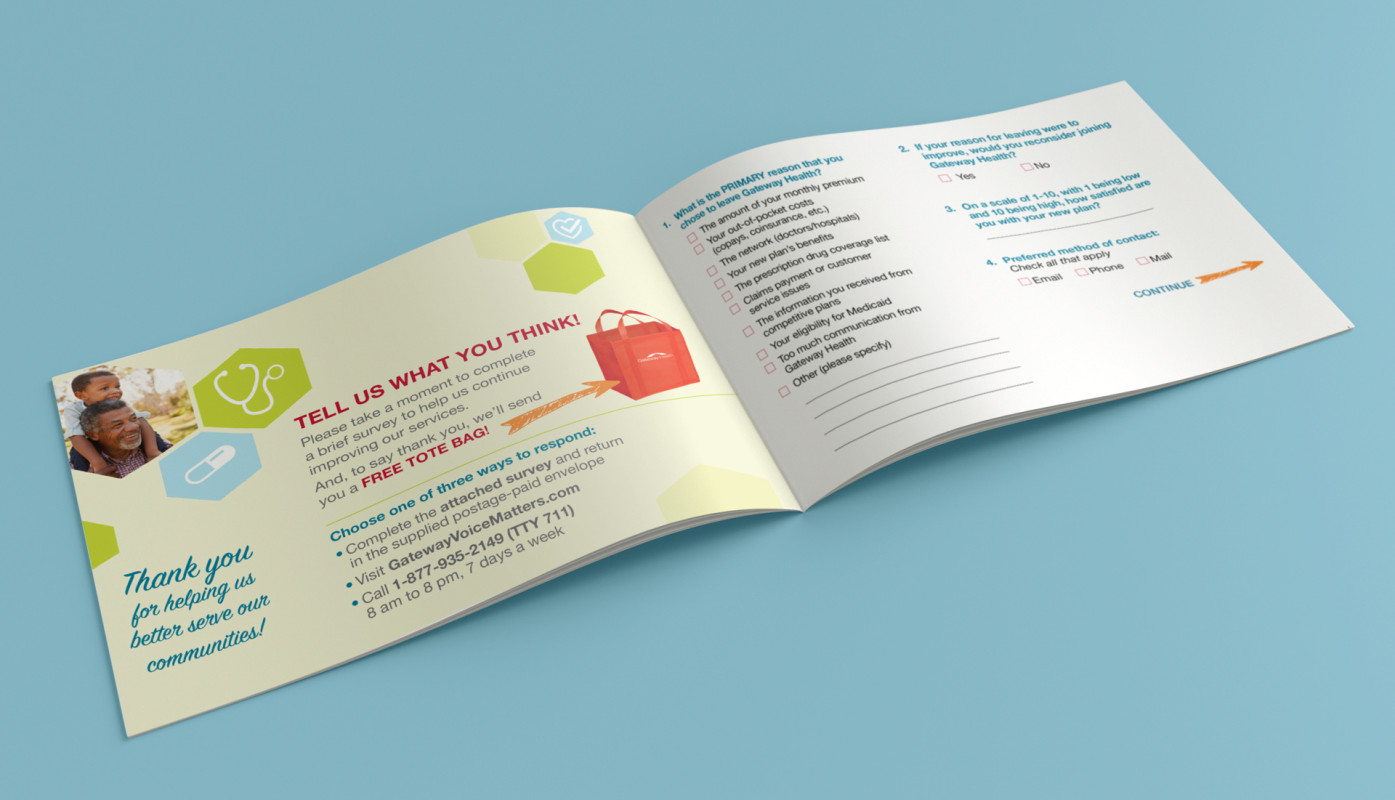 The Win
We took a two-pronged approach to spreading the idea that "We heard you, and we've improved. We want you back." In the first phase, we created a direct mail piece that encouraged people to complete a disenrollment survey to get a free tote bag. About 7,000 lapsed members were contacted (A/B split test) via a postcard driving to an online survey or a mailer with a physical survey plus the online call to action. IP-targeted digital ads reinforced the message and provided another opportunity to access the survey. Phase two was designed to nurture leads and provide an opportunity to re-enroll. Both phases of the campaign were a success, and we exceeded the client's expectations with higher than anticipated re-enrollment numbers.